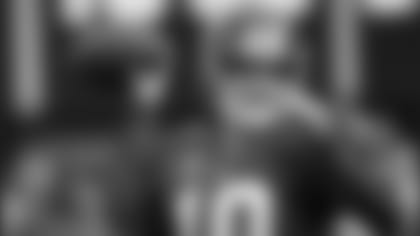 Are you a hardcore Giants fan living overseas and having trouble watching your Super Bowl champs each weekend?
Look no further. Fans living outside the United States and Mexico can subscribe to a service called Game Pass, an international version of Game Rewind that allows fans to watch NFL games live in HD with DVR controls.
SUBSCRIBE TO GAME PASS HERESUBSCRIPTIONS FOR UNITED STATES & MEXICOGiants.com and the National Football League are giving fans the opportunity to follow every minute of NFL football and scout the team like a pro this season with a full suite of enhanced services.
With a subscription to Game Rewind, fans can watch every NFL game online, on-demand and in HD. They can also elect to watch games in condensed mode, which shows every play, penalty, coach's challenge and play under review in under 30 minutes. Fans can elect different levels of service from Giants games only through a league-wide package that includes playoffs and the Super Bowl.
This season's games will be available as soon as they're played, while archived games from 2009-2011 are available now. For the first time ever, subscribers will also get exclusive access to "Coaches Film," the same special tape from unique camera angles that NFL coaches and scouts watch to analyze games.
Fans living outside of the New York area that have a hard time finding preseason games on TV can subscribe to Preseason Live, which will enable them to watch every preseason HD as it's happening on the field.
Another service available is Audio Pass, which will allow fans to listen to the home or away team broadcasts for every NFL game.
Now, it's easier than ever to follow every snap of Giants football at home, on the go, and in HD.