FOXBOROUGH, Mass. – Giants president John Mara today strongly endorsed the tentative $765 million settlement the NFL reached today over concussion-related brain injuries among its 18,000 retired players.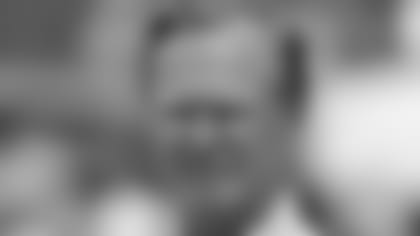 "I think it's a good settlement," Mara said, "primarily because it will help get money to people who need it much faster than had we gone through a long litigation with appeals and discovery and everything else that could have gone on for eight or 10 years. This, hopefully, will get some money to some people who can use some help."
Mara, who is also chairman of the NFL Management Council Executive Committee, spoke shortly before the Giants' preseason game here against the New England Patriots.
According to the settlement, $675 million of the $765 million would be used to compensate former players and families of deceased players who have suffered cognitive injury, including the families of players who committed suicide after suffering from chronic traumatic encephalopathy (CTE). Other money will be used for baseline medical exams, the cost of which will be capped at $75 million. The NFL also will fund research and education at a cost of $10 million.
"It's a big number, to be sure," Mara said. "But I think it's a fair settlement.
"I just feel good that there are some former players out there that are not in good condition right now and we're going to be able to help them. I heard a report that came out today that said it's less than $200,000 per plaintiff. But that's not the way to look at it, because most of these plaintiffs are not necessarily going to be eligible for this. There is going to have to be a showing of some cognitive impairment. And there are some players who are in that condition. And those are the guys that deserve the money."
Mara was asked about criticism that the settlement number is terribly large when compared with NFL revenues.
"If you had gone through the litigation process it would have taken years," he said. "I thought the league - we felt we had some very strong defenses, so who knows how that would have come out? The only thing for certain is it would have delayed, for many years, the chances of many of those plaintiffs getting any money out of this. And some of them need it sooner rather than later. That, to me, is the best part of this settlement.
"Fortunately, there was a willingness on both sides to come to an agreement and a judge who was pushing the sides to settle the case and a mediator who was very effective in bringing the sides together. As a result, we've got a deal that is very good for a lot of these that can use some help."
One estimate put the cost of the settlement for each team at approximately $30 million.
"I think it will be money well-spent," Mara said.