EAST RUTHERFORD, N.J. – If he had to do it over again, John Mara would make just one change as a host for the first outdoor (not so) cold-weather Super Bowl.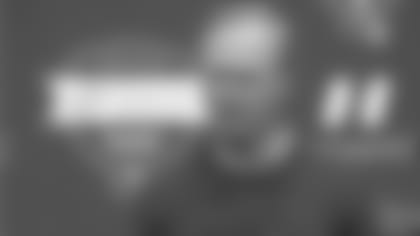 "We would have been in the game, number one," the Giants' president and chief executive officer said in the MetLife Stadium press box about 90 minutes before the kickoff to Super Bowl XLVIII. "I've been asked that question a few times. I can't think of anything we would have done differently."
The week leading up to the game was virtually flawless, from the events in both New York and New Jersey, to transportation, to the Denver Broncos and Seattle Seahawk getting everything they wanted and needed in their preparation for the game. Even the weather cooperated, with the temperature at kickoff a balmy 50 degrees.
Mara said the feedback he has received from other owners has been positive and he believes the game should return to the metropolitan area.
"A few of them said, 'Why did we wait so long (to bring the game to this region)?'" Mara said. "We'll see. I don't see any reason why we don't start talking about doing this again.
"I think you'll see bids from other (cold-weather) outdoor cities, yes. But let's face it. There's only one area like this, that can offer what we've been able to offer this past week. I think the other owners see the positives (of this area) and I think that's a huge advantage."
Ever cautious, Mara added, "Let's get through the rest of this game first. Hopefully, the lights will stay on and there won't be any wardrobe malfunctions."
It's very unlikely anything that occurs in the game will detract from the week-long buildup before it. The metropolitan area offers an unparalleled selection of activities, as well as the numerous cultural, entertainment and dining options only the New York/New Jersey area has.
"It's exceeded my expectations," Mara said. "It's run as smoothly as can be. I could not be more pleased with how everything's gone, just the cooperation between New Jersey, New York and New York City. It has been extraordinary. Let's face it, no other region in the country has what we have to offer, between New York and New Jersey."
Because he is a native and lifelong resident of this region, Mara was asked if he is proud of what how well the region presented itself this week.
"Yes, I am," he said. "To see how many people are in the city (are) enjoying themselves, seeing all the events going on. It went very smoothly. I couldn't be more pleased."
The Seahawks practiced and held their meetings all week at the Giants facility, the Quest Diagnostics Training Center.
"It really was not a hassle at all," Mara said. "I saw (general manager (John) Schneider, I saw Mr. (Paul) Allen (the Seattle owner). I never did get a chance to see (coach) Pete Carroll. They were indoors the whole time. I wouldn't even call it a minor inconvenience."