Jon Beason has been labeled a lot of things throughout his seven years in the NFL, but he's never been called a free agent.
RELATED NEWS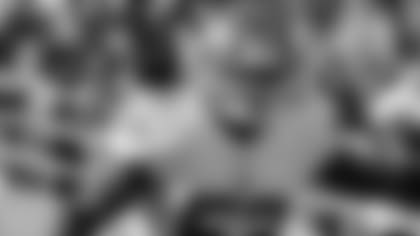 Jon Beason 2013 Photo Gallery](http://www.giants.com/photos/photos/Photo-Gallery-LB-Jon-Beason/f41dc20a-1546-423e-ae23-23c6e94b7804)
The middle linebacker is set to hit the market this offseason after making an instant impact on the Giants as a midseason acquisition in 2013.
"I hope everything works out," Beason recently told Giants.com. "Obviously you never know what's going to happen in the offseason. This is new for me being a free agent, but the stage is set. I want to be here."
Twelve days after his former team, the Carolina Panthers, beat the Giants, Beason was traded to Big Blue on Oct. 4 for a 2014 late-round draft choice. Two days after that, he suited up for the Giants against Philadelphia, and less than a week later, he started on Thursday night in Chicago, where the Giants' 0-6 start bottomed out.
From there, Beason and company righted the ship and salvaged what they could by winning seven of their last 10 games.
"I just wanted to come in and do my job and bring energy," said Beason, who started the final 11 games of the season. "And anytime things aren't going well, it's always tough, but guys just had to say, 'You know what, put the past behind you, let's all buy in, do it together, have 11 guys do one thing right.' That's one thing I preach all the time -- let's get on the same page and just play for the man next to you, play hard, and good things happen."
As Beason rejuvenated his new team, he did the same on an individual level.
After injury-plagued seasons in 2011 (torn left Achilles tendon) and 2012 (shoulder and knee injuries), Beason solidified himself as a playmaker on the Giants defense. In 12 games, he finished with 93 tackles for the Giants, second only to defensive co-captain Antrel Rolle's 98 and 19 more than the next linebacker (Spencer Paysinger had 74).
But most importantly, Beason came out as healthy as a player can be after an NFL season. Beason said he was excited about the prospect of being fully able to train as opposed to rehab.
For what team he'll be training for, that remains to be seen.
"I think it's all about the situation," Beason said. "Being a free agent, it's the first time where you get to choose where you want to play or who you want to play with and all of that stuff. But when you come to a place like the New York Giants, there are high standards, there are great players, and this team has done it on a consistent level. So for me, it's all about winning at this point in my career."