Five players begin camp on the physically unable to perform (PUP) list: guard Chris Snee (hip), fullback Henry Hynoski (knee), defensive end Jason Pierre-Paul (back), defensive tackle Markus Kuhn (knee) and cornerback Terrell Thomas (knee).
Pierre-Paul, a Pro Bowler each of the last two seasons, underwent a microdisectomy to repair a herniated disk in his lower back on June 4.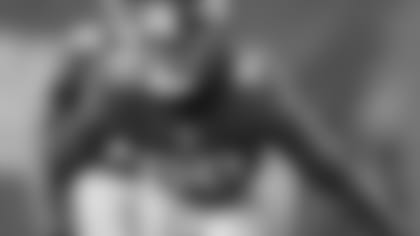 PHOTOS: TRAINING CAMP ARRIVALS](http://www.giants.com/photos/photos/Players-Arrive-at-Training-Camp/32dffca5-6d77-454d-a33f-a50be46dfca2) "He's done well," Coughlin said. "He's worked hard. I've seen him the last two days on the machines in there. His weight is good. He's optimistic."
*In addition to the five players on PUP, center David Baas and wide receiver Jerrel Jernigan did not participate in the conditioning drill that kicked off camp.
"I'm not sure why Baas was (out), to be honest with you," Coughlin said. "Baas (who had offseason surgery) has been doing everything, he came in, and he's in outstanding shape, but they chose to hold him over there on the side. Jernigan, a little tenderness, you know, so I hope we don't have to deal with that."
*The Giants will practice for the first time tomorrow from 1:30-3:45 p.m. at the Quest Diagnostic Training Center.
*The Giants will host a special autograph day after practice on Sunday (approximately 3:45 p.m.). The entire team will sign autographs for fans after practice. Should the autograph event get rained out, the makeup date is Saturday, Aug. 3. In addition to autograph day, a different position group of Giants players will sign autographs for fans every other day following practice.