The Giants may not have cheerleaders, but they do have Kate Upton.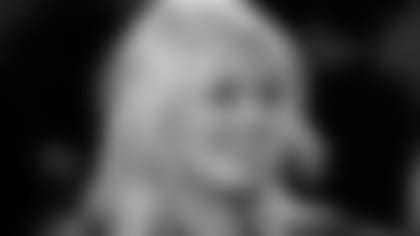 And she's doing the salsa.
The supermodel, who is in town working on a Super Bowl shoot for the February issue of Vogue, recently swung by MetLife Stadium, home of the Giants and Super Bowl XLVIII.
The magazine released some behind-the-scenes footage, which includes Upton spiking her purse and going into Victor Cruz's signature touchdown dance.
Leading up to the game, Upton donned the best of Vogue's New York collections and joined the Super Bowl host teams -- the Giants and Jets -- in rolling out the red carpet for one of the largest sporting events in the world. Also featured in the spread were Giants great Michael Strahan and current players Prince Amukamara and Steve Weatherford.