EAST RUTHERFORD, N.J. – After almost 40 years as a football coach, Kevin Gilbride knew it was time to put family ahead of football. But the Giants offensive coordinator, who today announced his retirement, didn't think it would be so difficult to step away from the game that has been such an integral part of his life.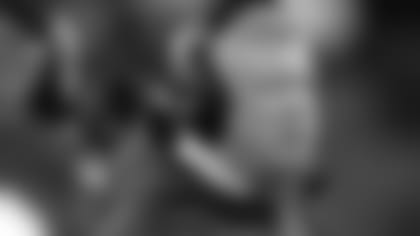 Photos: Gilbride through the years](http://www.giants.com/photos/photos/Through-the-years-Kevin-Gilbride/b2d9f545-e3b7-4c1f-8964-7e6494292223) "It's hard to say, 'It's time,'" Gilbride said. "To finally do it, it's a very unnatural feeling. I've been telling my wife (Debbie) for years I was going to do it. She moved back to Rhode Island (where she helps care for a granddaughter when the Gilbrides' daughter is working), so I've been by myself in the hotel for three or four years. I knew this was it and I was going to do it. I finally pulled the trigger. But it's difficult."
Not just for Gilbride, but for those he has worked for and with during his 10 years with the Giants.
"I have great respect for Kevin and Debbie and their family, so it's not an easy thing to part ways," coach Tom Coughlin said. "Kevin is a professional. He's been an exceptional football coach for the New York Giants. He helped win two Super Bowl championships. Kevin was the play-caller in Super Bowls XLII and XLVI. He has done a great service to the franchise."
In addition to the Super Bowl victories, Gilbride, 62, coached the Giants offense when it earned five playoff berths and won three NFC East championships. He was one six assistant coaches who have been with the Giants for each of Coughlin's 10 seasons as head coach. The others are Pat Flaherty (offensive line), Jerald Ingram (running backs), David Merritt (secondary/safeties), Jerry Palmieri (strength and conditioning) and Michael Pope (tight ends).
"Kevin is an outstanding coach who made enormous contributions to this franchise," said John Mara, the Giants' president and chief executive officer. "He helped us win a lot of games over the past 10 years, including two Super Bowls. He will be remembered as one of the best coaches to ever represent the New York Giants."
"Since Tom elevated Kevin to the role of offensive coordinator, we have added two more Lombardi Trophies to our display case," Giants chairman and executive vice president Steve Tisch said. "For that, and Kevin's tremendous commitment and dedication to his craft and this organization, we will always be grateful."
General manager Jerry Reese also lauded Gilbride.
"Kevin has been a special person around here for a long time and a very good football coach," Reese said. "We are grateful for his years of service with us, especially during the two championship seasons. I wish only the best for him and his family moving forward."
Gilbride was the quarterbacks coach in his first three seasons with the Giants and was instrumental in the rapid development of Eli Manning from a green rookie to an outstanding quarterback whose big plays were instrumental in the Giants' title runs.
"I have a tremendous amount of respect and admiration for Kevin," Manning said. "I'm really sad to see him retire. He has been with me from day one as my quarterbacks coach and then my coordinator. He really taught me everything I needed to learn to become an NFL quarterback. We've had so much success together, obviously winning our two Super Bowls. His offenses have had great success in this league for many, many years. He's been a great coach and great friend over these 10 years, and I'm definitely going miss him on the field and in the meeting rooms."
The 2013 season was Gilbride's 39th in coaching, 24th in the National Football League and 10th with the Giants.
"I've enjoyed every minute of coaching," Gilbride said. "Certainly the last 10 years with the Giants has been a special time, to be part of the bringing the Super Bowls to New York and New Jersey and the Giants organization. I've thoroughly enjoyed the development of some of the young players that we brought along, certainly starting with Eli. But (also) Steve Smith and Victor Cruz; they hadn't had a Pro Bowl receiver since 1968 and we brought two back to them. That's been fun. And I thoroughly enjoyed being part of those exciting last-minute drives that we seem to excel at. That 2011 season, we had six or seven of them, including the Super Bowl."
Gilbride assumed play-calling duties from former coordinator John Hufnagel prior to the 2006 regular season finale in Washington and has been the offensive coordinator ever since.
"I asked Kevin to take those responsibilities for that last game," Coughlin said. "He accepted that responsibility even though there was no announcement of that title at that time. We went into that game and rushed for 261 yards and won the football game (to secure a playoff berth). Subsequently, Kevin was named offensive coordinator. And he did an outstanding job."
The numbers prove that. With Gilbride constructing game plans and calling plays, the Giants' have often had one of the most prolific offenses in the NFL.
In 2012, the Giants scored 429 points, the second-highest total in franchise history; the 1963 Giants scored 448. The 2012 season was the fifth in the 88-year history of the franchise in which the Giants scored more than 400 points. Three of them occurred under Gilbride: 2012 (429 points), 2008 (427) and 2009 (402). The Giants' 429 points were 35 more than the 2011 Super Bowl champions scored.
The Giants scored a franchise-record 278 points at home in 2012, shattering the old mark of 248, set in 2007. In their last three home games of that season – victories over Green Bay, New Orleans and Philadelphia – the Giants scored 38, 52 and 42 points.
In 2011, the Giants gained a franchise-record 6,161 yards, breaking the mark of 6,085 set in 2010. Those are the only 6,000-yard seasons in Giants history.
The Giants shattered another record that season with 4,734 net passing yards. The former mark of 4,019 was set in 2009. Those are the only 4,000-yard passing seasons in Giants history. The Giants were fifth in the NFL with 295.9 passing yards a game, their highest ranking since the 1984 team finished fifth. In 2011, the Giants had at least 200 passing yards in every game for the first time in their history. They set another franchise mark with 359 pass completions. The Giants led the NFL with 18 completions of 40 or more yards in 2011.
"Kevin is known for his expertise in the pass game," Coughlin said. "But it's important to recognize that he is outstanding at devising protections for some of the complex issues we face today from the standpoint of keeping the quarterback on his feet."
In their four-game 2011 postseason run, which culminated in a 21-17 victory over New England in Super Bowl XLVI, the Giants averaged 25.5 points and 402.5 yards, higher figures than their regular season averages of 24.6 points and 385.1 yards.
However, the offense sputtered for much of the 2013 season. The Giants scored 294 points, the lowest total of the Coughlin/Gilbride era. They finished 28th in the NFL in total yards (307.5 a game), 29th in rushing yards per game (83.3) and 30th in yards per carry (3.5). Manning threw a career-high and franchise-record 27 interceptions against only 18 touchdown passes.
The lineup underwent constant restructuring because of injuries. The Giants lost stalwarts such as Chris Snee and David Baas. David Wilson's season was cut short by injury and the Giants used six different starting running backs and seven starting offensive line combinations.
"It is difficult to walk away after a season like that, no question," Gilbride said. "You made the adjustments and you continue to modify and adapt and do the things you had to do to give your guys a chance. But all of the success we've had offensively through the last five or six years, we just weren't able to get it done this year with all of the things that took place. But the thing we never did, we never used it as an excuse or explanation. We just continued to battle through and to win seven of our last 10 the way we did, I was very proud of our coaches and players."
Gilbride joined the Giants as the team's quarterbacks coach on Jan. 26, 2004, soon after Coughlin was hired as the team's head coach. The two coaches had first worked together in 1995-96, when Coughlin was the head coach of the expansion Jacksonville Jaguars and Gilbride was the franchise's first offensive coordinator in 1995-96. Gilbride has also coordinated offenses for the Houston Oilers, Pittsburgh Steelers and Buffalo Bills and was the head coach of the San Diego Chargers for 22 games in 1997-98.
"What I'll miss most of all are the relationships," Gilbride said, "certainly starting with Tom and all that he means to us, but also the other coaches and the players. When you're with them in that environment, the crucible of competition, it's hard not to forge some very, very strong bonds. It will be very difficult to say goodbye to those guys. I will miss them terribly. I'll miss everybody in the organization."