JULY, 2013July 26
- Giants report for physicals, meetings and conditioning testing.
July 27- Giants hold first practice session of training camp at the Timex Performance Center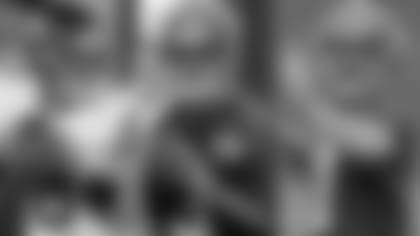 PHOTOS: CAMP BATTLES TO WATCH](http://www.giants.com/media-vault/photo-gallery/Camp-Competitions/63e40d13-7bcd-4008-9f44-1289c4305c70) AUGUST, 2013August 3
- Hall of Fame Enshrinement Ceremony, Canton, Ohio.
August 4 - Hall of Fame Game, Dallas Cowboys vs. Miami Dolphins, Canton, Ohio.
August 6 - Deadline for players under contract to report to their clubs to earn an Accrued Season for free agency.
August 6 - If a drafted rookie has not signed with his club by this date, he cannot be traded to any other club in 2013, and may sign a player contract only with the drafting club until the day of the draft in the 2014 League Year.
August 8-11 - First Preseason Weekend.
August 21 - Public access to Giants training camp concludes
August 27 - Clubs must reduce their rosters to a maximum of 75 players on the Active List.
August 31 - Clubs must reduce rosters to a maximum of 53 players on the Active/Inactive List.
SEPTEMBER, 2013September 1
- Clubs may establish a Practice Squad of eight players. Also, the final day of preseason training camp for all clubs.
September 4 - Deadline for all NFL Player Contracts, Practice Player Contracts, tender offers, and miscellaneous amounts to fit within each Club's 2013 Salary Cap.
September 5, 8-9 - Regular Season opens.
September 29 - NFL International Series, Pittsburgh Steelers vs. Minnesota Vikings, London, England.
OCTOBER, 2013October 7-9
- Fall League Meeting, Washington, D.C.
October 27 - NFL International Series, San Francisco 49ers vs. Jacksonville Jaguars, London, England.
October 29 - All trading ends for 2013.
JANUARY, 2014January 4-5
- Playoffs begin.
January 26 - AFC-NFC Pro Bowl, Aloha Stadium, Honolulu, Hawaii.
FEBRUARY, 2014February 2
- Super Bowl XLVIII, MetLife Stadium, New York-New Jersey.