Limit turnovers. **See: Week 1.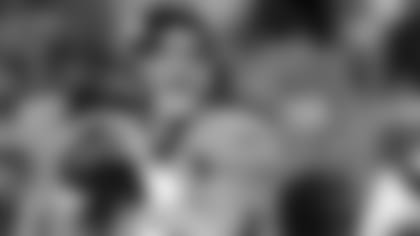 2. Keep their receivers in front of you.
The Giants defense kept the offense in the game by doing a good job of it against Tony Romo and the Cowboys receivers. Peyton Manning and the Broncos present the same challenge.
3. Control the clock. Largely due to the turnovers last week, the Giants defense was on the field for 37 minutes, 21 of which came in the first half alone. The Giants totaled 22:50 in the entire game.
4. Pound the rock. Even though they did bring in a bigger back in Brandon Jacobs, that wasn't Tom Coughlin's concern last week in goal-line and short-yardage situations. The offensive line needs to give the backs more to work with.
5. Don't take a Holliday. He may be 5-foot-5, but Denver return specialist Trindon Holliday gives headaches to his opponents. He led the NFL in punt return yards last season and was in the top 10 in kickoff return average.
6. Stay poised. Peyton Manning is known for what he does before the snap as much as what he does after it. He'll take advantage of any defense not lined up properly.
7. Compete. There are no plays off against Peyton Manning and his receivers, especially Wes Welker. The Giants must take a physical mentality into the game to challenge them on every single down.
Take your shots.** A bright spot last week was the play of wide receivers Victor Cruz, Hakeem Nicks, and Rueben Randle, who all totaled more than 100 yards.
9. Pressure Peyton. The Giants fare well against potent offenses when they get pressure up front. There's no breaking news there, but Mathias Kiwanuka said it best this week, mentioning it's all about the mindset. "When this group up front, with the guys we have behind us, when we decide that we're going to get there, when we decide that we're going to go out there and play our technique, then the outcome of the game is in our hands," he said. "That's how we feel and that's how we've always felt."
10. Dictate. The overreactions after Week 1 – good or bad – have become notorious around the NFL. You can't forget that the Ravens led the Broncos going into halftime last week before snowballing and giving up 35 points in the second half. The Ravens got out of their game plan. The Giants need to enforce theirs.