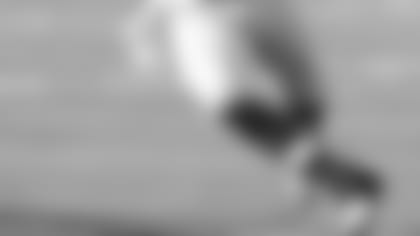 1) Stop the run.** An Aaron Rodgers-led offense is tough enough. Work in an effective play-action and it makes the night that much longer. Stopping the run will limit that.
2) Run the ball. While the Packers have improved on the defensive side of the ball since they last faced the Giants, it's time for the reigning champs to get back to fundamentals with their offense struggling. And what's more fundamental than establishing the run? However, it's always easier said than done.
3) Where is No. 18? In a deep wide receiver group, Randall Cobb leads the Packers in catches, targets and touchdowns. The second-year player out of Kentucky can also line up in the backfield, averaging 14.4 yards per carry. He does it all, and more importantly, he has gained the trust of Rodgers.
4) Cover. This involves Cobb, too. In their last two games, the usually-stingy coverage units for the Giants have allowed a kick return of 68 yards and punt returns of 63 and 68. Meanwhile, Cobb, the kick and punt returner as well, has three return touchdowns in his budding career.
5) Win the turnover battle. The Giants were plus-three in one game against the Packers and minus-one in the other last year. Can you guess which one they won?
6) Keep Eli upright. Like turnovers, the sacks allowed numbers have been inflated over the last two games. Tom Coughlin surely emphasized the importance of these core categories over the bye week.
7) Contain Rodgers. Being sacked more than any quarterback this season (32) hasn't stopped Rodgers from leading the NFL in passer rating with 27 touchdowns and six interceptions. Pressure is always important, especially for the Giants, but his ability to scramble really frustrates a defense. Keep him in the pocket.
8) Cash in on money downs. On both sides of the ball, it's all about the third down. Keep the chains moving on offense, and get off the field on defense.
9) Nicks and Cruz, early and often. Even if they're short gains, get the ball to the best playmakers on the team in Hakeem Nicks and Victor Cruz. The Packers are playing without three defensive starters. Time to get out of the offensive funk.
10) Green means go. Whether you call it the red zone or green zone, the Giants need to capitalize when they have the ball inside the opponent's 20-yard line. Too many field goals and not enough touchdowns.
![](http://shop.giants.com/)