As front offices get their ducks in a row for the start of free agency next week,Giants.com will bring you the latest news and analysis on our 2014 NFL free agency page.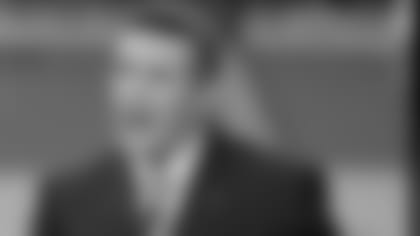 2014 Free Agency Central](http://www.giants.com/free-agency.html) But before free agency opens up and the new league year begins at 4 p.m. ET on March 11, we'll break down the top available players by position, according to media analysts around the nation.
Here we take a look at the top wide receivers in the eyes of former New York Giants quarterback and current NFL Network analyst Kurt Warner, who says, "This is interesting because we know free agency always brings big dollars, but I'm not sure any one of these guys is that 'No. 1' receiver. So it's going to be interesting."
*2013: 16 GP, 13 GS, 64 REC, 898 YDS (14.0 AVG), 5 TD
* * Warner: "This is a guy that I believe is a tough guy, a guy that can bring an attitude, a tenacity, to your receiving corps -- a guy that can go up and catch that high ball, catch that ball across the middle, catch the short pass and make some guys miss. So I think he's a great complement for a football team."
No. 4: Hakeem Nicks, New York Giants
*2013: 15 GP, 15 GS, 56 REC, 896 YDS (16.0 AVG), 0 TD
* * Warner:"[Nicks] is the one guy that I say could be a number one guy if he's healthy. This is a guy that, when healthy, can do everything. He can run. He can make the tough catches. He can demand coverage his way. He just hasn't been healthy the last couple years, and so there's that question mark going into free agency: what can you pay him and what do you expect from him?"
*2013: 14 GP, 14 GS, 59 REC, 817 YDS (13.8 AVG), 3 TD
* * Warner: "Big play guy, a guy that's been very productive for [Green Bay quarterback] Aaron Rodgers. We've seen other guys go down. He's a guy that can step up, score touchdowns, go deep, do a lot of different things for you. "
*2013: 16 GP, 11 GS, 105 REC, 1,056 YDS (10.1 AVG), 6 TD
* * Warner: "[He's] a guy that really has just had that one breakout year, but again, a guy that I think is a great complement -- a guy that can play inside, he can play outside, a guy that can do things for you on special teams. I just like what he brings to the table. I like his leadership. I like his knowledge of the game, his toughness. So he's going to make some team better."
*2013: 16 GP, 16 GS, 87 REC, 1,288 YDS (14.8 AVG), 11 TD
* * Warner: "The last couple years with Peyton Manning [he] has grown up, has learned the game, has been a go-to guy for Peyton Manning and his team. So I think he's kind of separated himself at only 26 years old. He's going to go out and help a team and probably get a really big contract."