*The Giants have placed LB B.J. Goodson on IR and signed Marquis Bundy from the practice squad: *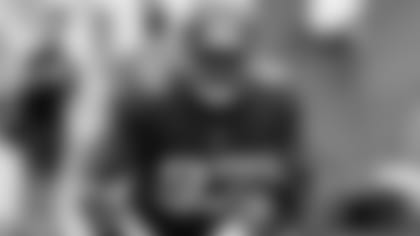 EAST RUTHERFORD, N.J. - The Giants today began preparations for their Sunday season finale against the Washington Redskins by placing their second defensive starter on injured reserve in as many days.


NEWS
>
[Giants struggles on display in shutout loss](http://www.giants.com/news-and-blogs/article-1/Giants-2017-struggles-on-display-in-23-0-loss-to-Cardinals/097bf596-2621-4d4d-8eec-6609b667e555)
>
[Postgame notes and stats](http://www.giants.com/news-and-blogs/article-1/Giants-vs-Cardinals-Postgame-stats-and-notes/8e4d6b98-e3cf-4d76-8732-70bef62a3353)
>
[Instant Postgame Analysis](http://www.giants.com/news-and-blogs/instant-analysis-lose/article-1/Instant-Analysis-Cardinals-23-Giants-0/63061b38-8f1e-4906-b287-8f83125ca43d)
PHOTOS
>
[Best photos from Giants vs. Cardinals](http://www.giants.com/photos/photos/Best-photos-from-Giants-vs-Cardinals/57c22582-9d05-4f62-9840-0f9697902f9a)
VIDEOS
>
[Watch Giants vs. Cardinals Highlights](http://www.giants.com/news-and-blogs/article-1/Watch-New-York-Giants-vs-Arizona-Cardinals-Highlights/627868a7-c4cc-4b8d-a0d5-e4a3a4d0af6b)

Middle linebacker B.J. Goodson, whose promising season was gutted by persistent leg injuries, is the 22nd player to join the current I.R. list. Pro Bowl safety Landon Collins was placed there yesterday.
Goodson's roster spot was filled by wide receiver Marquis Bundy, who has spent the entire season on the practice squad. He joins linebacker Derrick Mathews, Collins' replacement, as the newest active Giants.
The team also signed wide receiver Canaan Severin and defensive lineman Kristjan Sokoli to the practice squad.
Goodson appeared headed for a big season when he had 18 tackles (14 solo) in the season-opener in Dallas on Sept. 10. But he missed the next two games with a shin injury. Goodson returned to start four consecutive games at middle linebacker. But he has been inactive for six of the last eight games. Goodson re-injured his ankle against Philadelphia on Dec, 17 and was not in uniform on Sunday, when the Giants lost in Arizona.
Goodson concluded his season with 53 tackles (37 solo), two passes defensed and one forced fumble.
Bundy, 6-4 and 215 pounds, has never played in an NFL regular-season game. He entered the NFL as a rookie free agent with the Arizona Cardinals on June 2, 2016, from the University of New Mexico. After his release at the end of training camp, Bundy spent most of the 2016 season on the Cardinals' practice squad.
This year, Bundy was cut by Arizona on Aug. 18 and signed by the Giants five days later. He was released on Sept. 2 and signed the following day to the practice squad, where he remained until today.
Severin, 6-2 and 205 pounds, was with the Giants from Aug. 18 to Sept. 2 this year. In three preseason games, he caught four passes for 43 yards with a long reception of 23 yards.
Sokoli, 6-5 and 300 pounds, has played as both an offensive and defensive lineman. He played in one game for the 2015 Seattle Seahawks, who selected him on the sixth round of that year's draft from the University of Buffalo. Sokoli spent most of the 2016 season on the Indianapolis Colts' practice squad. He was on the New Orleans Saints' practice squad for the first week of the current season.