The Giants have made roster moves ahead of the team's Monday Night game agaisnt Detroit: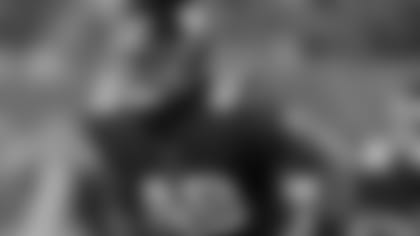 EAST RUTHERFORD, N.J. – The Giants today made a game-day roster move in advance of their home opener tonight against the Detroit Lions.
Linebacker Curtis Grant was signed off the team's practice squad, and wide receiver Tavarres King was waived.
Grant, 6-3 and 249 pounds, was signed by the Giants on Jan. 12, waived on Sept. 2, and signed to the practice squad the following day. In the four-game preseason, he led the Giants with 19 tackles (11 solo).
Grant entered the NFL as a rookie free agent with the San Diego Chargers in 2015. He was waived at the end of training camp, and spent the final three weeks of that season on the Atlanta Falcons' practice squad. In 2016, Grant was in training camp with the Tennessee Titans, spent a week on the practice squad of the Oakland Raiders, and was signed on Sept. 21 to the practice squad of the San Francisco 49ers, where he stayed for the remainder of the season.
Grant will wear No. 49. Grant has never played in an NFL regular-season game.
King was inactive for the Giants' opener last week in Dallas. In 2016, he played in seven regular-season games and had four receptions for 63 yards. King also had three catches for 73 yards, including a 41-yarder for the Giants' only touchdown, in the NFC Wild Card Game in Green Bay.
King spent most of the 2015 season on the Giants' practice squad. The previous season, he caught two passes in two games for the Tampa Bay Buccaneers.
Keep an eye on these players in the Giants' home opener against the Lions