EAST RUTHERFORD, NJ - The Giants will attempt to stretch their winning streak to three games Sunday, when the Detroit Lions visit the New Meadowlands Stadium for the first time. Victories the last two weeks over Chicago and Houston have improved the Giants' record to 3-2. Detroit ended its season-opening four-game losing streak last week with a 44-6 rout of the St. Louis Rams. Three of those five defeats were by five points or less, which is one reason the Lions have outscored their opponents, 126-112, despite being three games under .500. Detroit has lost 23 consecutive road games, one shy of the NFL record set by the Lions from 2001-03. The Giants trail, 20-18-1, in the regular season series that began in 1930. Detroit won the only postseason meeting in 1935.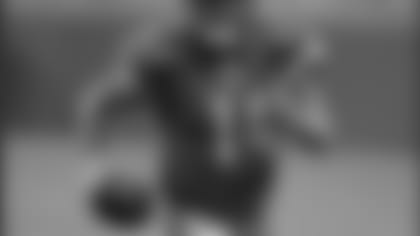 Offense
The Lions are ranked 17th in the NFL in total offense with an average of 332.0 yards a game. They have had more success passing the ball (250.0 yards a game, ranked sixth in the league) than running it (82.0 yards per game, ranked 17th). Detroit's 44-point outburst last week improved their points per game rank to sixth, at 25.2 a game. The Lions have struggled on first down, averaging a league-worst 3.71 yards per play. They have an NFL-high 48 penalties.
Quarterback Matthew Stafford, the No. 1 overall selection in the 2009 NFL Draft, has not played since suffering a shoulder injury in the second quarter of the season opener in Chicago. He is not expected to face the Giants, though the Lions are being coy about his status. Nine-year veteran Shaun Hill has played well in his absence, completing 118 of 193 passes (61.1 percent) for 1,218 yards, eight touchdowns and seven interceptions. He threw a 75-yard touchdown pass against Philadelphia. Hill is a good touch and timing passer who is playing the best games of his career this season. His backup is Drew Stanton.
Running back Jahvid Best was the NFL Offensive Rookie of the Month in September. Best leads all rookies in both rushing yards (241) and receptions (25, including the 75-yard score). He has scored five touchdowns. Best is a strong, explosive runner with rare acceleration. He is at his best on the edge, where his breakaway speed creates mismatches. Kevin Smith, the Lions' leading rusher each of the previous two seasons, is now the backup. He is a good pick and slide runner that makes defenders miss tackles. Smith is Detroit's best running back in pass protection. Fullback Jerome Felton is a handyman who does many things well, most notably attacking linebackers in the hole as a lead blocker.
Calvin Johnson is one of the NFL's most gifted wide receivers and a true difference maker. A wideout in a tight end's body (he's 6-5, 236), the speedy Johnson consistently wins jump balls by using his strong hands to snatch the ball away from defenders. Johnson has four touchdown receptions. He is also a crushing blocker who will blow up safeties in the run game. Johnson is battling shoulder and knee injuries. Nate Burleson, a free agent acquisition from Seattle, returned last week after missing two games with an ankle injury. He is sneaky fast and has a good eye to find the voids in zone defenses. Burleson will consistently move the chains. Third and fourth receivers Bryant Johnson and Derrick Williams are both good jumpers. Williams is the emergency quarterback in Stafford's absence.
Brandon Pettigrew, another first-round draft choice in 2009, leads the team with 26 receptions, one more than Best. He is a complete tight end – a tough, attacking blocker and a sure-handed receiver who is very difficult to stop on short and intermediate routes. Backup Tony Scheffler has 24 catches. He aligns all over the formation and is best on the move, when he can use his speed and size to create mismatches against linebackers. Will Heller has lined up at fullback in the past and is a short-yardage receiving threat.
The Lions have a strong and crafty veteran line. Left tackle Jeff Backus has started every game since he was a first-round draft choice in 2001; his 149-game streak is the longest among active offensive linemen. Left guard Rob Sims is strong on contact and has the ability to grab and control defensive linemen in the run and pass games. Center Dominic Raiola is a smart and aware player who gets everyone lined up. Stephen Peterman is a tough and tenacious right guard who is quick on the snap. Right tackle Gosder Cherilus is a former first-round draft choice who has all the tools to be an outstanding player; he is extremely strong and moves well in space.
Defense
Detroit has a new-look defense in 2010; 17 of the 25 defensive players were not on the roster last year and the team lines up nine new starters. It's an aggressive defense that does a good job of attacking the ball, but has been susceptible to the big play. The Lions rank 25th in yards allowed (368.6 a game), 26th in run defense (133.2) and 24th vs. the pass (235.4). Detroit is 23rd in scoring defense, allowing 22.4 points a game. The Lions have not allowed a fourth-quarter point in their last three games.
The front is the most talented group on the defense. The linemen demonstrated their physicality with an impressive goal line stand on opening day in Chicago. Right end Kyle Vanden Bosch was Detroit's most significant offseason veteran acquisition. A three-time Pro Bowler with Tennessee, Vanden Bosch is the most disruptive player on the Lions' defensive front. He quickly reads schemes and locates the ball and he is a professional pass rusher who is relentless from snap to whistle. Tackle Ndamukong Suh, the second overall selection in this year's draft, can create a new line of scrimmage with his strength. He also leads the team with 3.0 sacks and last week he batted and then intercepted a pass. Left end Cliff Avril has a quick burst and tackle Corey Williams is a solid inside pass rusher with the foot speed to get to the edge. Sammie Hill is a productive backup with excellent size, mass and range.
Landon Johnson, who has started at all three linebacker positions, is now in the middle for DeAndre Levy, who is hampered by groin and ankle injuries. Johnson is an attacking linebacker who is a strong wrap tackler. Five-time Pro Bowler Julian Peterson mans one outside spot. He is a fluid, smooth athlete with speed who had 11 tackles and a sack last week vs. St. Louis. Peterson is also an outstanding pass rusher when he gets down in a three-point stance. Zack Follett is a solid two-down strongside linebacker who comes out in the sub defenses. The Lions this week re-signed linebacker Vinny Ciurciu, who played nine games for them last year, to replace Spencer Havner, who was waived/injured.
Louis Delmas, a second-round draft choice in 2009, is one of the NFL's best young safeties. He leads the Lions with 33 tackles (27 solo), including two sacks. Delmas is a contact-seeking safety who breaks quickly on the ball and delivers a hard blow when he arrives. The other safety is C.C. Brown, who played for the Giants last season. He is a competitive player who performs better in the tackle box. Rookie Amari Spievey started for Brown last week. John Wendling has also contributed at safety.
Left cornerback Chris Houston keeps the pressure on in man-to-man coverage and has good ball awareness. Alphonso Smith, a second-round draft choicie last year who was acquired in a trade with Denver, started for the first time vs. St. Louis. He has had an interception in each of the last three games. Former Pro Bowler Nathan Vasher, signed before Week 2, was the third corner when Detroit went to a nickel package last week. He is a smart and alert player who can jam a receiver at the line of scrimmage or anticipate where the ball is going when playing in a zone. Former starter Jonathan Wade is best in press coverage and was the starter before being replaced by Smith.
Special Teams
Kicker Jason Hanson is still going strong in his 19th season with the Lions. This year, he has hit nine of 11 field goal attempts, including one from 52 yards, two from 49 and another from 48 – one of his misses was from 55. Hanson is the NFL career leader with 43 field goals of 50 or more yards. Ten-year veteran Nick Harris owns the Detroit career records for punts (561) and yards (24,104). His punts have particularly high hang times. The punt and kickoff return specialist is Stefan Logan, picked up off waivers from Pittsburgh on Sept. 6. A darter at 6-5 and 180 pounds, Logan is seventh in the NFL with a 29.0-yard average on 18 kickoff returns and is 14th with an 8.4-yard average on nine punt returns. Logan was named NFC Special Teams Player of the Week after his 105-yard kickoff return vs. St. Louis.