I know at some point soon, all the scouts will come in and meet with Jerry Reese and Marc Ross and the coaches to discuss draft choices. Can you explain how that works?** -Jim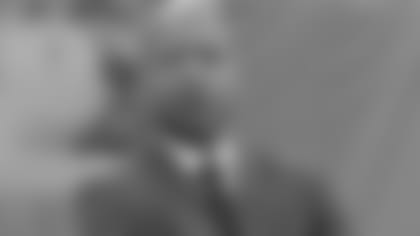 Read More from Eisen's Mailbag Dear Jim:
It works pretty much as you described it. The Giants' scouts arrived this week at the Quest Diagnostics Training Center and the annual draft meetings will begin Sunday. The scouts, Reese and Ross will discuss the pros and cons of every draft-eligible player. Coaches will be included when the discussion is about players at their position. When the meetings conclude, the draft board is set. It is the board, and the grades on each player, that guides the decision-makers during the draft.
I've been reading all the predictions on who the Giants should draft, and I come away with the same feeling: THEY MUST UPGRADE THE OFFENSIVE LINE. I would make my first two choices a tackle and a guard, then focus on the skill positions. Your thoughts?
-Kevin
Dear Kevin:
I strongly believe that a top-shelf offensive line is mandatory for success in the NFL. You can't win without one. The Giants' selections will be based on the players' grades and who is available when it's their turn to pick. It wouldn't shock me if they chose a couple of offensive linemen early. And it wouldn't shock me if they didn't.
Do you believe that Jennings, Wilson and Hillis can handle the load at running back this year? Or is this a spot you can see the Giants upgrading?
-Chris
Dear Chris:
I do. If David Wilson is healthy and is cleared to play, as he expects, I think it's a backfield that is going to pleasantly surprise a lot of people. But if Wilson can't play, the Giants will likely have to bring in another back.