Who will make a big impact on offense and defense? Will the secondary be better? Will Osi Umenyiora be missed?**
[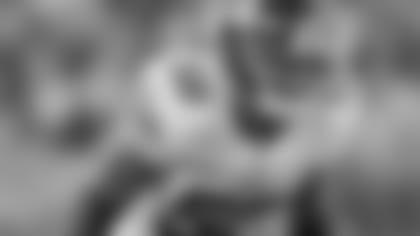 READ MORE FROM EISEN'S MAILBAG](http://www.giants.com/news-and-blogs/eisens-mailbag.html)
Dear Ron:
These are rather broad questions. Many players will make an impact on offense or defense. I assume you're asking about someone who didn't necessarily have a large role or didn't play as well as he expected last year. If that's the criteria, we'll go with David Wilson on offense and Justin Tuck on defense. I'm confident the secondary will improve, particularly if Terrell Thomas stays healthy and contributes regularly. It would be a slap at Osi to say we're not going to miss him. But Tuck, Jason Pierre-Paul, Mathias Kiwanuka and hopefully Damontre Moore are an outstanding group of defensive ends who should make the impact of Umenyiora's departure minimal.
To try and capitalize on speed of David Wilson and our strong wide receivers do see any up-tempo or hurry up offense for Big Blue to take advantage of any mismatches?
Dear Chris:
Not on a regular basis. Fans frequently advocate more use of a fast-paced offense, probably because Eli Manning has been so good in two-minute situations. But that's not what the Giants do. They might use it as a change-of-pace once in a while, but that's about it. You don't need to hurry up to take advantages of mismatches.
Do you see Justin Pugh being the right tackle the whole season or will David Diehl regain his spot once he is back from injury? Tom Coughlin seems to be to loyal to his veterans.
Dear Nicholas:
He is if they're playing well. It's difficult to predict if Diehl will step back in at right tackle without knowing how Pugh will perform when he gets his big chance, starting Sunday. Obviously, we can't know that now. My guess is if Pugh is playing at a high level, the coach would be reluctant to break up a good thing. But so many things can happen in the next four weeks, it's impossible to say for certain.