"We have to draft this player because he can do A,B, C." "No, we should select that player because he can do X, Y, Z."
These are the debates that will be waged in front offices across the NFL in the coming days and weeks, up until commissioner Roger Goodell steps in front of the podium at Radio City Music Hall.
In our "Make the Case" web series, we look at the selections provided by two NFL Draft Experts and their reasons why. Then we ask you, the fans, to weigh in on which player you would like the Giants to select if available at No. 12.
Today's debate involves two defenders. In recent mock drafts on NFL.com, Matt Smith projected the Giants to select UCLA linebacker Anthony Barr, while Chase Goodbread had Oklahoma State cornerback Justin Gilbert.
LB Anthony Barr, UCLA
CB Justin Gilbert, Oklahoma St.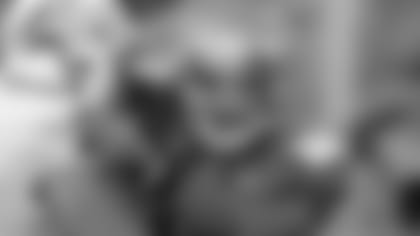 A highly disruptive, athletic specimen with the pass-rush potential to effortlessly emerge as a double-digit sack producer. Is far from a finished product and his best football is still ahead of him, yet he plays the game with more of an offensive temperament and could require some patience. Is the type of rare athlete that could even contribute as an offensive playmaker once he learns to grasp defensive concepts and the game slows down for him. A top-10 talent.
**>> PHOTO GALLERY*** |>> **COMBINE REVIEW**
By NFL.com:
*
A big, fast, athletic, man-cover corner capable of locking down receivers and creating big plays in the return game. Is the most physically gifted cover man in this year's draft and has the athletic talent to walk into a starting job and match up with big receivers from Day One if he continues to work at his craft after a big payday and prepares like a pro.
So, Giants fans, if both players are available, who would you want the Giants to select? Comment below!