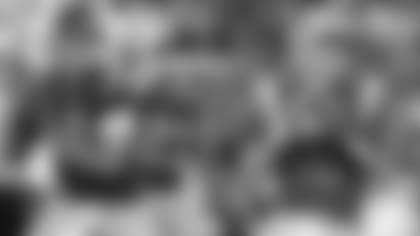 NFL Draft Experts debate if USC's Sam Darnold or UCLA's Josh Rosen would be a better fit for the Giants.
"Make the Case" is now in session on Giants.com.
In this series, we look at projections provided by two draft experts and then ask you, the fans, to weigh in on which player you would like the Giants to select second overall in the 2018 NFL Draft.
Today, we look at two of the top quarterbacks – USC's Sam Darnold and UCLA's Josh Rosen, who also played high school football less than an hour from each other.
Be sure to vote and Make YOUR Case in the comments below!
For the Giants, Rob Rang of NFLDraftScout.com liked the USC quarterback, who became the first Trojan ever with more than 4,000 yards passing in a season. He went 20-4 as a starter during his time at USC and led the school to its first conference title in nine years.
Rang: "When healthy, the Giants boast a more talented roster than most of the others picking in the top five, making general manager Dave Gettleman's decision with this pick a fascinating one. He may very well opt for the immediate help that edge rusher Bradley Chubb or running back Saquon Barkley would provide. The trade of Jason Pierre-Paul and willingness to at least listen to offers for Odell Beckham Jr., however, signal that Gettleman is building for the future. Darnold (or another young quarterback) to groom behind 37-year old Eli Manning would give head coach Pat Shurmur an ideal foundation to continue New York's transition, with a trade down to another QB-needy club (Buffalo?) also a strong possibility."
VS.
Dane Brugler of NFLDraftScout.com liked Rosen, who last season led the Pac-12 in passing yards per game (341.5). He also set school records for highest passing yards per game (341.5), most games passing for 350 yards or more in a season (six), most games passing for 300 yards or more in a season (seven), and most consecutive games of 300-plus yards in total offense in a season (five).
Brugler: "Do the Giants stay put at No. 2? Do they draft a quarterback? Right now, I'll say yes to both, pegging Rosen to be the future of the franchise."