EAST RUTHERFORD, NJ - Eli Manning left the Giants' preseason game against the Jets Monday night bleeding profusely from a three-inch laceration on his head that required stitches.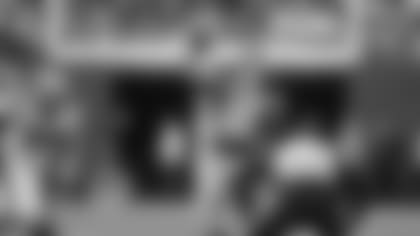 He did, however, easily walk off the field under his own power.
The laceration required 12 stitches. Eli showed no signs of a concussion. He was x-rayed at the stadium. The x-rays were negative. Eli was sent home by the team's medical staff.
"I feel fine. I feel normal. The play was my fault. We had a run play with an option to throw a fade that I thought I might try, but Brandon was coming right up the middle. Sometimes you make a mistake and you get hit in the head. It's preseason. You learn from it. I'll be back as soon as I can. It's really not an injury. Nothing serious. I really feel like I could go back out and play right now if I had to."
Manning was hurt with 10:40 remaining in the second quarter. On third-and-one from the Jets' 14-yard line, Manning received the snap from Shaun O'Hara and took a step back when Brandon Jacobs collided with him, pushing the quarterback's helmet up on his head. Manning was then hit hard from behind by linebacker Calvin Pace. His helmet flew off and Manning caromed face first into safety Jim Leonhard as his helmet rolled 10 yards away.
Manning stayed on the ground for a moment, then immediately headed for the bench area. Television replays showed blood dripping from his forehead. Giants vice president of medical services Ronnie Barnes put a towel to Manning's head to slow the bleeding. After Manning was attended on the field for several minutes, he walked off the field with Barnes and other members of the team's medical staff.
--- ](http://www.nyg2010.com/)**