Entering Week 11, right guard Mark Glowinski has been a constant on the Giants' starting offensive line. As he looks ahead to Thanksgiving in Dallas, Glowinski joined John Schmeelk on the Giants Huddle podcast to talk about applying takeaways from the previous Cowboys matchup and staying patient in the run game.
Glowinski first detailed how the next-man-up mentality is physically implemented throughout the week. In Sunday's game, Glowinski found himself playing next to two reserve linemen – Tyre Phillips at right tackle and Nick Gates at center – as injury rattled two of the starting five.
"I was happy during the week that those guys (Phillips and Gates) were actually splitting reps, so I actually had some feel for that. And I felt comfortable as soon as they came in," Glowinski said. "That's a big thing in how we can get some of the guys in the rotation, even if they're not showing up on game day."
With uncertainty about player availability, Glowinski also stressed the importance of mental preparation: "We're all in the same meetings. We're all talking the same language."
Thursday's game boils down to execution, Glowinski added. In the absence of traditional practices this week, being able to plan for and diagnose different looks up front is a key to success.
The other component, Glowinski admitted, is keeping tabs on Dallas' sack leader, linebacker Micah Parsons: "You have to make sure you know where he is at all times."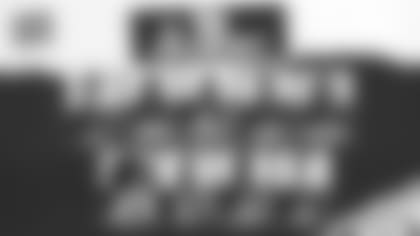 Vote Giants to 2023 Pro Bowl Games
Online voting is now open for the 2023 Pro Bowl Games. Vote for your favorite Giants players.