Before Marv Albert and Bob Costas, there was Marty Glickman. A gifted Jewish-American athlete who was denied the chance to represent the U.S. at the 1936 Berlin Olympics, he went on to become one of the most revered and influential sportscasters in history, pioneering many of the techniques, phrases and programming innovations that are commonplace today.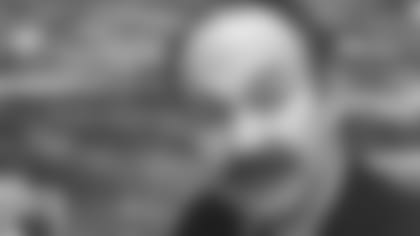 Just in time for the Winter Olympics, Glickman will make its HBO Home Entertainment DVD debut available at Amazon on February 4, 2014. With executive producers including Martin Scorsese, Glickman is the first documentary from writer, producer and director James L. Freedman, who produced Glickman's New York radio show as a high school senior. Featuring archival footage and interviews with such notables as Marv Albert, Bob Costas, Bill Bradley, Jim Brown, Frank Gifford, Larry King, Jerry Stiller, New York Giants co-owner John Mara and others, the film tells the story of a man who overcame prejudice to forge a remarkable career, setting the gold standard for sports broadcasters past, present and future.
The DVD release features 20 minutes of bonus content including an introduction to the film from Freedman, a panel discussion between Albert, Costas and Freedman surveying Glickman and his contributions, and two featurettes offering even more archival footage from Glickman's prolific career.
Glickman was written, produced and directed by James L. Freedman; executive producer, Martin Scorsese; executive producers, Emma Tillinger Koskoff, Rick Yorn; narrated by James L. Freedman; music by David Carbonara.