What can motivate the Giants to address the question hiding in the back of our heads... is the season already over?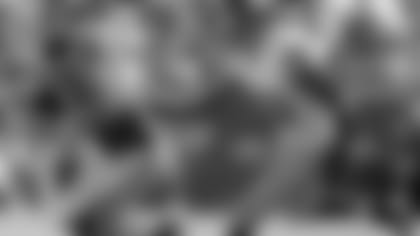 Read More From Eisen's Mailbag](http://www.giants.com/news-and-blogs/eisens-mailbag.html) Dear Christopher:
The season is far from over. Twelve games remain to be played, including five against NFC East teams. Look at the NFC East. The Giants are only two games out of first place. If they can get that first victory this week vs. Philadelphia, it can still catalyze them toward a successful season. The Giants still have a lot of talent. They just have to win a game.
With the O-4 start and no pass rush I believe that we need to have Damontre Moore starting from here on out. Tuck looks washed up and as we saw with the blocked punt Moore looks like a game changer.
Dear Mike:
Tom Coughlin was asked about Moore at his news conference today and hinted the rookie is close to cracking the rotation on defense. I'd like to see him get a chance, because he can inject energy and enthusiasm into the pass rush. Why single out Tuck? No one on the defensive front is applying steady pressure on opposing quarterbacks.
Where were John Conner and Brandon Jacobs yesterday? Couldn't they have helped stabilize this sinking ship? I did not hear Brandon Meyers' name mentioned- did he even get targeted?
Dear Mark:
Jacobs' role is expected to be primarily on short yardage and goal line situations. The Giants had few of those in Kansas City. The primary ballhandler out of the backfield will continue to be David Wilson. Conner was signed just last week and knows only a segment of the offense. Myers was targeted once, in part because he wasn't open.