Why didn't the Giants go to a hurry up offense early in the game against Carolina to help slow down their pass rush and give the offense some momentum? Clearly nothing else was working.**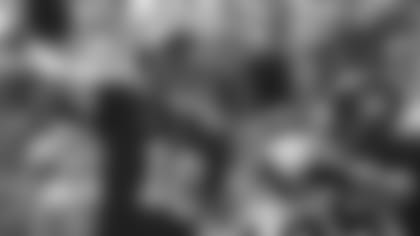 READ MORE FROM EISEN'S MAILBAG
](http://www.giants.com/news-and-blogs/eisens-mailbag.html) Dear Matt:
I can't give you a definitive answer. But early in the game the score was still close. The coaches probably thought if they got to halftime with a 10-point deficit they could regroup and make a run in the second half. But the Panthers converted a third-and-11 when failure would have forced them to punt and then Cam Newton threw a touchdown pass to Brandon LaFell on a third-and-12 with 12 seconds remaining. That made it 17-0. When the Panthers took the second-half kickoff and scored another touchdown, the game was basically out of reach. Hurrying-up the offense was not going to make a difference at that point.
What is going on? I have never even heard of the Giants playing so poorly. At what point does the coaching staff need be reevaluated? And why was Curtis Painter put in today?
Dear Brad:
A lot is going on. The key point for me is that the offensive line is playing so poorly. The O-line is the heart and soul of a football team. If it struggles, the team can't function. The coaching staff is constantly evaluated, just like everyone else in the football operation. But I really think the coaches haven't forgotten how to coach. The players must play better. Are you serious about Curtis Painter? He was put into a 38-0 game with 1:43 remaining. Do you think Eli Manning could have pulled it out at that point? Should Tom Coughlin have risked Manning suffering an injury in a lost cause? Painter probably should have played earlier.
What is going on with Steve Weatherford? What was once a strong point has suddenly dropped. Is it time to bring in a new punter?
Dear Nick:
I am often amazed at how quickly fans want to discard players with a record of success. Weatherford's had a couple of subpar games, so you want to bring in another punter? Who, exactly? I'd be shocked if anyone on the open market is as good as Weatherford. His last two games are to what he would have liked them to be. But how about the two seasons before that? Weatherford is an outstanding punter. No one works harder. I'd be shocked if he doesn't return to the high standard we're accustomed to, beginning next week. It's not easy to integrate a new punter into your system during the season. And don't forget, Weatherford is also the holder, so bringing in a replacement would have huge impact on the kicking game.