Brandon Myers is looking to successfully follow in the footsteps of Kevin Boss, Jake Ballard and Martellus Bennett as he is expected to be the Giants fourth different starting tight end in as many seasons.
Myers, signed this offseason by the Giants, is coming off an excellent year in Oakland in which he caught 79 passes for 806 yards, both team highs. During OTAs and mandatory minicamp, Myers showed the soft hands and route running that he demonstrated in Oakland last season.
The Giants also hope for production out of 2012 4th round pick Adrien Robinson. Coming out of a college system at Cincinnati, he had to learn the ins and outs of the Giants offense as a rookie. The Giants know he has the athleticism to play the position but now it has to translate to the field.
Bear Pascoe will play fullback while Henry Hynoski recovers from his leg injury, but he can also be used in the tight end role where he has proven to be reliable as both a blocker and receiver.
The Giants have a number of younger developmental players at the position. Larry Donnell was with the organization last year, but an injured foot in the spring held him out of many team activities. Jamie Childers and Chase Clement are two more young players that will be given the opportunity to earn their way onto the roster or practice squad.
[CLICK TO VIEW A PHOTO GALLERY OF BRANDON MYERS' CAREER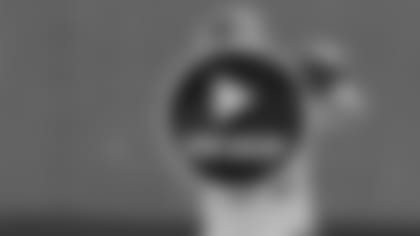 ](http://www.giants.com/media-vault/photo-gallery/TE-Brandon-Myers-Game-Photos/906fd62c-5b29-4bc0-8c74-f32bc37039ad)