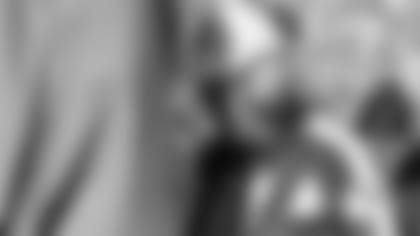 2014 Free Agency Central NFL clubs passed two proposals today at the NFL Annual Meeting in Orlando, Fla., league spokesman Greg Aiello announced.
The first, proposal No. 8, will offer more protection from blockers "rolling up" on the back or side of the leg(s) of defenders. Previously, just the "back" was addressed, but the addition of the words "or side" makes the rule more comprehensive.
Meanwhile, the second, No. 9, allows refs to consult an officiating department in New York on replay reviews.
As the meetings continued on Tuesday, NFL's vice president of officiating Dean Blandino also announced on the "Dan Patrick Show" Tuesday that the celebration of dunking on the crossbar of the goal posts will penalized. The rule will be enforced starting in the 2014 season.
Clubs passed rule proposal 8 (more protection on roll up blocks) & proposal 9 (ref can consult officiating dept in NY on replay reviews).

— Greg Aiello (@gregaiello) March 25, 2014
NFL Head of Officials Dean Blandino told @dpshow that dunking the ball over the goal posts will be a penalty next season.

— Paul Pabst (@PaulPabst) March 25, 2014