*The Giants began reducing their roster Friday with eight players waived and one to IR: *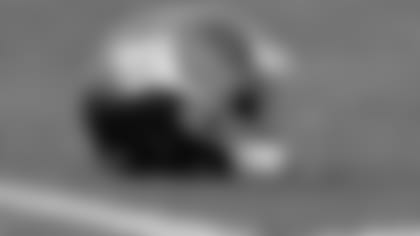 EAST RUTHERFORD, N.J.
– The Giants today got a head start on the NFL's mandatory roster cutdown by waiving eight players and placing another on injured reserve.


NEWS
>
[Watch Giants vs. Patriots Highlights](http://prod.preview.giants.clubs.nfl.com/news-and-blogs/article-1/Watch-New-York-Giants-vs-New-England-Patriots-Highlights/6812ddd6-e006-4c6b-8063-58b714aaa3f0)
>
[Rosas kicks game-winning FG](http://www.giants.com/news-and-blogs/article-1/Aldrick-Rosas-caps-impressive-preseason-with-game-winner/d7481585-d867-4955-9cce-871ddeb219d6)
>
[Backups lead Giants to victory](http://www.giants.com/news-and-blogs/article-1/Backups-lead-Giants-in-thriller-over-Patriots/15931b94-a22f-47d6-896e-fdf6ceae2502)
PHOTOS
>
[Standout players vs. Patriots](http://www.giants.com/photos/photos/Who-stood-out-for-Giants-vs-Patriots/6268bc71-3d11-4768-aa5d-d1c9ed70ac7e)
VIDEOS
>
[Watch Giants Postgame Interviews](http://prod.preview.giants.clubs.nfl.com/videos/interviews.html)

The moves leaves the Giants with 80 players (they had 89 on the roster after waiving defensive end Owa Odighizuwa last week). All NFL teams must reduce their rosters to the regular-season limit of 53 players by 4 p.m. tomorrow.
Veteran safety Duke Ihenacho, who signed with the Giants on May 25, was placed on injured reserve with a knee injury.
Only one of the eight players who were waived has played a regular-season game for the Giants. Safety Eric Pinkins played in five regular-season games and the NFC Wild Card Game last season. He had one special teams tackle.
Also waived were linebackers Chris Casher and Steven Daniels; cornerbacks Tay Glover-Wright, Tim Scott, and Daniel Gray; wide receiver C.J. Germany; and offensive lineman Richard Levy.
All seven of those players joined the team after the first preseason game on Aug. 11. Casher was signed on Aug. 14, Daniels on Aug. 15, Germany and Levy on Aug. 23, Scott on Aug. 24, Glover-Wright on Aug. 27, and Gray on Aug. 28.