EAST RUTHERFORD, N.J. (April 13, 2022): Socios.com, the all-in-one influence and rewards app for sports fans across the world, today announced a multi-platform marketing partnership with the New York Giants.
As part of the partnership, Socios.com will have messaging across Giants social and digital media, and fan engagement platforms throughout the season. Additionally, Socios.com is a supporting sponsor of Giants Training Camp and will message across digital stadium signage on Giants game days.
To commemorate today's announcement, Socios.com rewarded select Giants season ticket members with surprise meet and greets with Giants players at MetLife Stadium.
"The New York Giants have one of the most passionate, dedicated fanbases in all of American professional sports," said Socios.com CEO Alexandre Dreyfus. "We are thrilled to provide Giants fans and the organization with unique opportunities to further enhance their relationship and allow Big Blue supporters to become more than fans."
Select season ticket members were the first beneficiaries of the collaboration between Socios.com and the Giants, as they were rewarded with surprise visits from current Giants during tours of MetLife Stadium to view their seats.
"Our partnership with Socios.com increases our ability to engage with Giants fans in exciting and innovative ways," said Chief Commercial Officer Pete Guelli. "We are consistently impressed and challenged by our fan base's eagerness to connect with our team, and through this partnership we can together deliver what they most desire."
Socios.com has partnered with franchises in four of the major North American professional sports leagues and will debut its mobile app specifically designed for users in the United States later this year. In advance of the U.S.-based app, Socios.com has launched social media pages dedicated to keeping American consumers updated with news and rewards opportunities on Instagram (@SociosUSA) and Twitter (@SociosUSA).
Globally, Socios.com boasts more than 130 partners in 26 countries. Visit Socios.com for more details.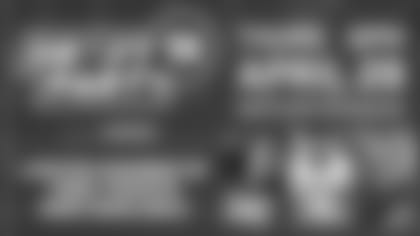 Giants Draft Party: Claim your free tickets now
Join Giants fans at MetLife Stadium to watch the first round of the 2022 NFL Draft on Thursday, April 28.