Although Jason Pierre-Paul's numbers dipped in 2012, in part due to a bothersome back, the defensive end still may have the highest ceiling out of his NFL counterparts.
NFL.com ranked the league's top 25 edge rushers (CLICK HERE FOR HIS TOP 100 RANKING) as they stand heading into 2013, and Pierre-Paul, who earlier this month underwent a successful procedure to repair a herniated disc in his lower back, came in at No. 7 among the "best of the best." The list did not include interior rushers, leaving out 4-3 defensive tackles like Geno Atkins and 3-4 defensive ends like J.J. Watt.
"JPP might have the highest ceiling of the whole group if he recovers well from back surgery and learns more veteran guile," Gregg Rosenthal wrote about the Giants' 2010 first-round draft pick.
The top 25 were divided into three categories: The Best of the Best, Next Level, and Knocking on the Door.
The Best of the Best
1. Von Miller
2. Clay Matthews
3. Cameron Wake
4. Terrell Suggs
5. DeMarcus Ware
6. Aldon Smith
7. Jason Pierre-Paul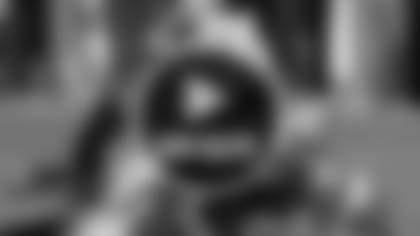 ](http://www.giants.com/media-vault/photo-gallery/JPP-Sack-Gallery/e14459aa-9230-4eea-abd5-0f5895492bfb)

Next Level
8. Chris Long
9. Jared Allen
10. Julius Peppers
11. Mario Williams
Knocking on the Door
12. Bruce Irvin
13. LaMarr Woodley
14. Charles Johnson
15. Chandler Jones
16. Greg Hardy
17. Justin Houston
18. Robert Mathis
19. Carlos Dunlap
20. Tamba Hali
21. Ryan Kerrigan
22. Robert Quinn
23. Paul Kruger
24. Anthony Spencer
25. Michael Johnson