Like it does with all teams, the Giants' running game begins with the offensive line, whose members have said they must play better.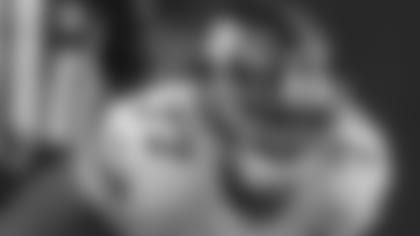 View photos from team practice "I think it's one of those things where all five of us have to execute," left guard Kevin Boothe said. "It's not like other positions where you can get an outstanding play by one player and it kind of masks the other things. We all have to work together in unison and all be successful in order for the ground game to work. For whatever reason, we haven't been as successful, obviously through the first two games. But we're a confident group and we saw a lot of good things out there. We're confident that we will do better."
"I think I see us getting a little bit better each week," Coughlin said. "Is that fast enough? Of course not, but I do see progress. The more the communication goes, the better off we are. You say veteran, but take a look at the snaps and the amount of practice time that (center) David Baas has had, for example. That's almost like moving a new guy in, too, until he gets to where he feels good about it. I see a little progress every week."