Odell, you are officially amazing.
The New York Giants rookie wide receiver made his way into team and league record books this season with his breakout 2014 campaign. Now, as of late Thursday afternoon, he's in the Guinness World Records.
Partnering with New Orleans Saints quarterback Drew Brees, Beckham attempted to establish a new world record for most one-handed catches made in a minute. The bar was set at 10, and Beckham demolished it.
Beckham successfully caught 33 footballs as he and Brees wrote themselves into history during a live ESPN broadcast from Arizona, home of Super Bowl XLIX.
And it could have been more.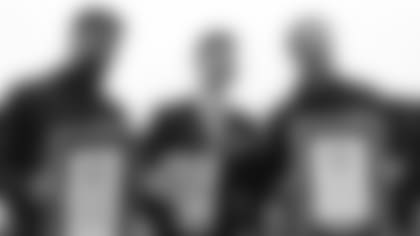 With a pace of roughly one catch every two seconds, feeding the balls to them became a tough task. At one point, Beckham started throwing the caught ball back to Brees, who then recycled it and tossed it back to him. 
That's why catching fewer than 10 never crossed Beckham's mind.
"No doubt," he said afterward. "When you've got a quarterback like this, he's going to put it exactly where it needs to be. Maybe we could have got a little more with the ball delay, but we'll take the record for now."
Here are the parameters set forth by the Guinness World Records:
1. Must take place in 60 seconds.
2. All of the footballs must be up to NFL regulations.
3. Odell and Drew must be at least 10 yards apart.
4. Odell and Drew cannot step above the white lines, which are marked out of bounds.
5. Odell can use only one hand to catch each football. He must gain full control with one hand and can tuck in, but he cannot use his body to help trap the football.
Photos from Odell Beckham Jr.'s one-handed catch Guinness World Record event!