EAST RUTHERFORD, N.J. –** The Giants' offensive line will get an unscheduled infusion of youth Sunday when the team faces the Kansas City Chiefs in Arrowhead Stadium. But coach Tom Coughlin today declined to identify the inexperienced players who will protect Eli Manning and try to help generate a rushing attack.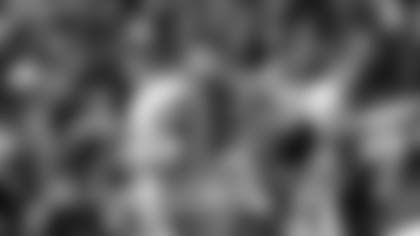 View Updated Injury Report](http://www.giants.com/news-and-blogs/Watch-Videos/article-1/Whos-Playing-Whos-Not-Snee-Baas-Out/011c8fd6-6fee-428b-88fd-7558a71a174d) Two veterans – guard Chris Snee (hip) and center David Baas (neck) - were declared out of the game. It was hardly a surprise, considering neither appeared on the practice field all week. In addition, 11-year veteran David Diehl, who returned to work for the first time since undergoing thumb surgery on Aug. 21, is listed as doubtful.
That leaves three possibilities for two spots: third-year pros Jim Cordle and James Brewer and second-year pro Brandon Mosley. Total regular-season games for those three players: 38 (28 for Cordle). Total starts: one (Brewer started the season opener in Dallas, when Baas sat out with a knee injury and Kevin Boothe moved over from left guard).
How will they line up against a Chiefs defense that leads the NFL with 15 sacks?
"You'll have to see," was all Coughlin would say.
In addition to the linemen, cornerback Corey Webster will miss his second game in a row with a hip injury and tight end Adrien Robinson, who has yet to play this season, remains sidelined with a foot injury.
Linebacker Jacquian Williams (knee) and safety Cooper Taylor (shoulder) are questionable. Linebacker Spencer Paysinger (hip), cornerback Terrell Thomas (knee) and defensive end Justin Trattou (ankle) are probable.
The key to the Giants' victory chances might be how the new-look line performs. No matter how the line is configured, its denizens look forward to the challenge of taking on Kansas City's defense and helping the 0-3 Giants earn their first victory of the season.
"We're excited about the opportunity," Boothe said. "We can work our way back with a good game on Sunday against a very good opponent, so it will be a big test for us and we're excited about that."
"Definitely, it's a big challenge," rookie right tackle Justin Pugh said. "I think every game you go into presents its own unique difficulties that you have to overcome and I think this week, having two new starters on the offensive line replacing guys like Chris Snee and Baas, is going to be a big challenge. But we're up for it. I'm excited to get out there on Sunday and see what we've got."
The venue makes the line's task more difficult. Arrowhead is one of the NFL's loudest stadiums. It seems virtually every fan wears Chiefs red and spends the entire three hours screaming for the home team or at the visitors.
"The fans are right on you, but it's a good environment," Coughlin said. "It's a loud, boisterous NFL community and it will be a good experience for us. There will be some issues, obviously, with the goal line and that part of the field. Hopefully, we won't have issues hearing, but I'm sure we will."
Because of the din, communication among the linemen and between them and Manning becomes critical. But that seems harder to achieve when seasoned veterans are replaced by untested youngsters.
"Communication shouldn't be a problem," Boothe said. "Guys know how to communicate, we've played in away games, we've played in games where you can't hear much. In order to quiet the crowd down, you have to execute on offense. We've done that before as well, so we know that the best way to take a crowd out of a game is to execute at a high level on offense.
"If there are guys that aren't normally in there, you might have to say a little bit more but I don't think it's something that's difficult. I think it's something that you handle, whether it's in the huddle or on your way to the line of scrimmage. There are a lot of things that take place before you get to the line where communication really doesn't become essential once you're out there pre-snap. Guys know what they're doing, so I'm not too worried about communication."
Snee will miss just the seventh game of his 10-year career. He sat out the final five games of his rookie season in 2004 with an inflamed gland beneath his jaw. Two years ago, Snee missed a victory over Buffalo after suffering a concussion the previous week vs. Seattle.
Since joining the team as a second-round draft choice nine years ago, Snee has started all 141 regular season and 11 postseason games in which he's played. His 141 games played are second among current Giants to Diehl's 153. Manning will play in his 141st game Sunday in Kansas City.
Baas will miss his second game of the season after starting all 16 games in 2012. He sat out the season opener at Dallas because of the sprained MCL he suffered in a preseason game against Indianapolis on Aug. 18. Baas also missed five games in 2011, his first year with the team.
He said doctors have not given him a timetable for his potential return to action.
"We haven't talked about that, but obviously I want to be back out there as fast as I can," Baas said. "I expect we're going to keep monitoring it every day and getting it better and we'll go from there."
Webster had started 34 consecutive regular-season games before missing last week's game at Carolina.