The Eagles have won two straight and undergone some changes since losing to the Giants at MetLife Stadium. They played in a rare Tuesday night game due to COVID protocol issues
The Eagles are expected to try to continue their recent momentum as they had built it even though head coach Nick Sirianni was placed in COVID protocol on Wednesday. Should Sirianni be prohibited from coaching the contest, passing game coordinator Kevin Patullo will assume the majority of the duties while leaving the play-calling to offensive coordinator Shane Steichen.
Jalen Hurts injured his ankle against the Giants and missed the Dec. 5 game against the Jets, but returned after the bye week to defeat the COVID ravaged Washington Football team on Tuesday night, 27-17.
Hurts looked healthy, completing 20 of 26 passes for 296 yards with a touchdown and an interception. He also ran for 38 yards on eight rushes. Hurts is only one of two players (Lamar Jackson is the other) who leads his team in rushing yards and passing yards. He has 10 rushing touchdowns.
The offense is still centered around a diverse running game. They use different backs in different schemes to keep defenses on their toes. Miles Sanders topped 100 yards rushing for the second straight game (the first Eagle to do so since LeSean McCoy in 2014) and is the Eagles' primary running back. Jordan Howard returned after missing two straight games with a knee injury and ran 15 times for 69 yards.
Jalen Hurts uses the RPO and read-option games. The Eagles like running outside zone, but will also use Jordan Howard as an interior rusher. Either Boston Scott or Kenneth Gainwell will be used as third-down backs depending on the opponent. The Eagles lead the NFL with 68 rushes of 10+ yards.
Due to the athleticism of their offensive line, the Eagles are one of the best pulling teams in the NFL. Their offensive line is excellent getting to the second level of the defense to block opposing linebackers. Right guard Jack Driscoll was placed on injured reserve following an ankle injury against the Giants and Nate Herbig has started in his place. Starting left guard Landon Dickerson was placed on the COVID-19 list this week and was replaced by Sua Opeta.
Keys for the Giants' defense:
1. Stop the run at all costs
2. Turn Jalen Hurts into a pocket passer
3. Force takeaways to give the offense good field position
Keys for the Giants' offense:
1. Control the depth of the pocket against Fletcher Cox and Javon Hargrave
2. Get the ball out quickly
3. Avoid negative plays to methodically move the ball up and down the field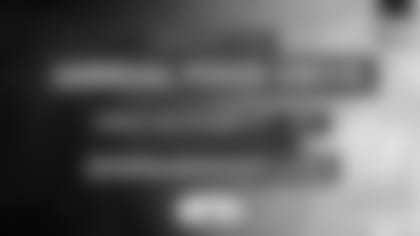 GIANTS FOOD DRIVE
Donate to Food Bank for New York City when shopping online at StopandShop.com