The Giants won their second game in a row after an 0-6 start. They are two games behind Dallas in the NFC East and have a bye next week. They next play against Oakland on Nov. 10, the start of a three-game homestand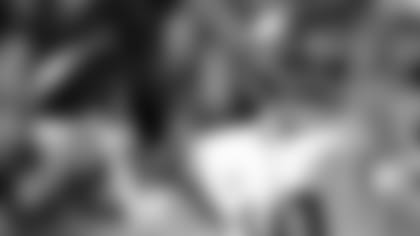 The Giants snapped an eight-game road losing streak dating back to last season and their longest as visitors since 1978-79. This was their first road victory since a 29-24 victory in Dallas on Oct. 28, 2012.
The Giants have won consecutive games for the first time since they had a four-game winning streak from Oct. 7-28, 2012.
Five Josh Brown field goals accounted for all of the Giants' scoring. This is the Giants' first victory in which they did not score a touchdown since Sept. 22, 2002, when three Matt Bryant field goals enabled them to beat Seattle, 9-6.
Philadelphia's only score was a two-yard fumble recovery by Najee Goode, who scooped up a high punt snap by Zack DeOssie that sailed over Steve Weatherford's head and stepped into the end zone with 4:11 remaining in the game. The Giants' defense has not allowed a touchdown by an opposing offense in 10 consecutive quarters, the team's longest such streak since one that lasted 15 quarters from Oct. 23-Nov. 20, 2005. The defense has not surrendered a touchdown in 158:24.
The Giants improved to 1-2 in NFC East games, including 1-1 vs. the Eagles.
The Giants did not allow a point in the first half for the first time since Jan. 1, 2012, when they opened up a 21-0 lead on their way to an NFC East-clinching 31-14 victory over Dallas in the 2011 season finale.
The Giants shut out their opponent over the first three quarters for the first time since a 41-0 lead became a 41-7 victory in Seattle on Nov. 7, 2010.
The Giants' 15-0 lead was their largest before giving up a point since Dec. 30, 2012, when they jumped ahead of the Eagles, 21-0, on their way to a 42-7 triumph.
The Giants' 2-6 record at midseason is their worst since they were 1-7 in 1980. The Giants were 2-6 after eight games in 1987, but that was a strike-gutted 15-game season. They were 2-5-1 in 1983.
The Giants improved to 19-6 in games prior to a regular-season bye, a .760 winning percentage that is the NFL's best:
New York Giants
19-6 (.760)
Seattle Seahawks
18-6 (.750)
Dallas Cowboys
18-6 (.750)
Minnesota Vikings
17-8 (.680)
San Francisco 49ers
17-8 (.680)
New Orleans Saints
16-9 (.640)
The Giants are 28-29 in games following a Monday night game, including 10-8 since 2000.
The Giants' time of possession of 38:05 was their highest in a regular-season game and a regulation game since Nov. 7, 2010, when they owned the ball for 42:34 in a 41-7 victory in Seattle. The Giants' time of possession was 39:36 in their overtime victory in San Francisco in the 2011 NFC Championship Game.
Three weeks ago, the Eagles gained 439 yards and had season-high totals of 36 points and 28 first downs. On Sunday, they had season-low totals of 201 yards and 15 first downs.
The Eagles' 201 yards was the lowest total allowed by the Giants since Dec. 13, 2010, when Minnesota gained 164 yards in a 21-3 Giants victory.
The Giants held LeSean McCoy, the NFL's leading rusher, to 48 yards on 15 carries. In two games vs. the Giants this season, McCoy totaled 94 yards on 35 attempts, a 2.7-yard average.
The Giants limited Philadelphia to 48 rushing yards one week after holding Minnesota to 30.
The Giants had no offensive turnovers for the second game in a row, the first time they've done that in consecutive contests since the final two games of the 2012 season (against Baltimore and Philadelphia). The Giants are 13-2 in the last 15 games in which they had no offensive turnovers.
The Giants, who had six sacks in their first seven games, recorded four in Philadelphia, one each by Terrell Thomas, Antrel Rolle, Linval Joseph and Mathias Kiwanuka. That was their highest sack total since they had five in a victory over Green Bay on Nov. 25, 2012.
The Giants' all-time road record is now 292-291-17. They are the only current franchise that is .500 or better as visitors.
Brown kicked a career-high five field goals. His previous career-best was four field goals, which he had accomplished eight times, most recently for Cincinnati vs. Dallas on Dec. 9, 2012.
This was the ninth game in Giants history in which a kicker booted at least five field goals in a game. It last happened on Oct. 28, 2012, when Lawrence Tynes kicked five three-pointers in Dallas.
On his second pass of the game, a six-yard completion to Victor Cruz, Eli Manning passed Phil Simms and became the Giants' career passing yardage leader. Manning completed 25 of 39 passes for 246 yards to raise his career total to 33,694. Simms finished his career in 1993 with 33,462. Manning already owns the Giants records for attempts, completions and touchdowns.
Manning also passed John Hadl (33,503) to move into 23rd place on the NFL's all-time list.
Victor Cruz and Hakeem Nicks led the Giants with seven receptions apiece, Cruz for 86 yards and Nicks for 51 yards. Brandon Myers, Jerrel Jernigan and Peyton Hillis added three catches apiece.
Safety Antrel Rolle intercepted his team-high third pass of the season when he picked off a Michael Vick throw on Philadelphia's first offensive possession. It was the Giants' second takeaway on an opponent's opening series this season. On Sept. 15, Cullen Jenkins forced a fumble by Denver's Montee Ball that was recovered by Ryan Mundy. The Giants had last intercepted an opponent's pass on an opening possession on Dec. 30, 2012, when another safety, Stevie Brown, picked off Vick in MetLife Stadium.
Rolle sacked Vick for a 12-yard loss on the Eagles' next series. He is the first Giant with a sack and an interception in the same game since Jason Pierre-Paul did it at Dallas on Oct. 28, 2012.
The full sack was Rolle's first since Sept. 13, 2009, when he played for Arizona and sacked San Francisco's Shaun Hill. Rolle has had two games with a half sack since then, most recently for the Giants against Jacksonville on Nov. 28, 2010.
Thomas led the Giants with 11 tackles (10 solo), a sack and a forced fumble. The sack was the third of Thomas' career and his first since Nov. 28, 2010, when he brought down Jacksonville's David Garrard.
Safety Will Hill picked up his first career interception when he picked off Matt Barkley with 11 seconds remaining in the game.
Rookie Michael Cox made his first career start at running back. He finished with 19 yards on nine carries. Hillis led the Giants with 70 yards on 20 attempts.
James Brewer started and played frequently as an extra lineman. It was Brewer's third start of the season. He started at left guard in the season opener at Dallas and at right guard at Kansas City on Sept. 29.
Goode was the second Giants opponent to score on a fumble return this season. Dallas' Barry Church scored on a 27-yard fumble return in the season opener on Sept. 8.
The Giants' inactive players were running backs David Wilson (neck) and Brandon Jacobs (hamstring), defensive tackle Shaun Rogers (knee), cornerback Jayron Hosley (hamstring), tight end Adrien Robinson, offensive lineman Dallas Reynolds, and quarterback Ryan Nassib.