LANDOVER, MD- *The Giants won for the fifth time in their last six games and improved to 5-7.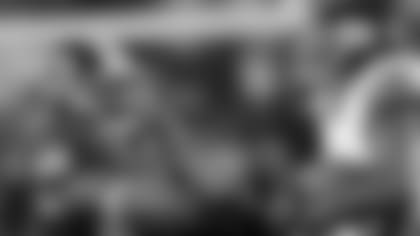 View Gameday Photo Gallery](http://www.giants.com/photos/photos/Game-Photos-Giants-vs-Redskins/dd0e49e3-433b-4494-a983-8d3c7b9cffc7)
*The Giants finished 2-1 in NFC East road games, winning in Philadelphia and Washington and losing in Dallas. They are 2-3 in the division, with a home game remaining against Washington on Dec. 29.
*The Giants trailed at the end of three quarters, 17-14, and outscored Washington in the fourth quarter, 10-0. It was their first victory in a game in which they trailed after three quarters since Oct. 28, 2012 in Dallas, where a 24-23 deficit became a 29-24 victory. The Giants had lost their previous 10 games in which they were behind entering the fourth quarter, including all seven of their losses this season.
*The Giants trailed in the second quarter, 14-0. It was their second-largest deficit to start a game this season, exceeded only by the 38-0 loss at Carolina on Sept. 22.
*The Giants overcame a 14-0 deficit to win for the first time since Oct. 7, 2012, when they rallied to defeat Cleveland in MetLife Stadium, 41-27.
*The teams were tied at halftime, 14-14. It was the Giants' first halftime deadlock since Oct. 21, 2012, when they were tied, 13-13, with … Washington. The Giants won that game, 27-23.
*Alfred Morris' one-yard touchdown run concluded the Redskins' 14-play, 73-yard drive following the opening kickoff. Washington was just the second team to score an opening-possession touchdown against the Giants this season and the first to do it without benefit of a turnover. On Nov. 10, Oakland's Terrelle Pryor scored on a one-yard run to end a five-yard drive after Jerrel Jernigan fumbled away the opening kickoff. The Giants are 18-17 under Tom Coughlin when the opposing team scores an opening-possession touchdown. It was Washington's first such touchdown since Dec. 9, 2012 vs. Baltimore.
*The Giants are 9-7-1 in FedExField.
*The Giants improved to 19-23-1 on Sunday nights, including 10-12-1 on the road. *The Giants are 9-16 since 1990 against teams that played the previous Monday night.
*The victory was the 168th of Coughlin's NFL career (156 in the regular season and 12 in the postseason). That ties him with Hall of Famer Bud Grant for 15th on the NFL's career list.
*Eli Manning completed 22 of 28 passes for 235 yards, a touchdown and an interception.
*Manning's completion percentage of 78.6 was the second-highest in his career for a full game. It was exceeded only by his 78.8 completion percentage (26-for-33) at Arizona on Nov. 23, 2008.
*Manning's passer rating of 98.7 was his second-highest of the season. He had a 102.3 rating in the Giants' other Sunday night game, also a division road game, at Dallas on Sept. 8.
*The Giants rushed for 80 yards on 23 carries. Peyton Hillis, inactive the previous two games, led the team with 45 yards on six carries, while Andre Brown added 35 yards on 14 attempts.
*The Giants had two runs of more than 20 yards after entering with just one in their first 11 games (Brandon Jacobs' 37-yarder last week). Hillis had a game-high 27-yard run, and Brown scored the Giants' first touchdown on a 23-yarder.
*Brown also scored on a one-yard run for the second two-touchdown game of his career. He also scored twice at Carolina on Sept. 20, 2012 in his first career start. Both of those scores were one-yarders.
*Brown's 23-yard score in the second quarter was the Giants' longest touchdown run of the season. Their
previous seven touchdown runs had totaled 14 yards – one each for five and four yards and five one-yarders. Brown's touchdown was the Giants' longest on the ground since David Wilson's 52-yarder vs. New Orleans on Dec. 9, 2012.
*Victor Cruz led the Giants with six receptions for 80 yards. Brandon Myers added five catches for 61 yards and his second touchdown in as many weeks and third of the season.
*Hakeem Nicks, who did not play last week because of an abdominal injury, returned to action and caught two passes for 34 yards.
*The Giants had a season-high five sacks of Robert Griffin III, their highest total since they had five vs. Green Bay on Nov. 25, 2012.
*Justin Tuck, who entered the game with 2.5 sacks this season, more than doubled that with a career-high 4.0, which is tied for the third-highest total in team history. Osi Umenyiora had 6.0 sacks vs. Philadelphia on Sept. 30, 2007. Linebacker Pepper Johnson had 4.5 at Tampa Bay on Nov. 24, 1991. Hall of Famer Lawrence Taylor twice had 4.0 sacks in a game (Sept. 23, 1984 vs. Tampa Bay and Oct. 12, 1986 vs. Philadelphia) and Michael Strahan did it once (Oct. 14, 2001 at St. Louis).
*Tuck's previous career high was 3.0 sacks of Michel Vick in Philadelphia on Nov. 21, 2010. This was Tuck's first multiple-sack game since Nov. 4, 2012, when he twice sacked Pittsburgh's Ben Roethlisberger.
*Tuck's 6.5 sacks are his highest season total since he had 11.5 in 2010.
*Cullen Jenkins had the Giants' other sack. He is third on the Giants with 3.5 sacks.
*Middle linebacker Jon Beason had 17 tackles (13 solo). Tackles are not an official statistic, but the Carolina Panthers twice credited Beason with 17 tackles in a game (Dec. 22, 2007 vs. Dallas and Nov. 21, 2010 vs. Baltimore).
*Spencer Paysinger, who started the first seven games of the season, returned to the starting lineup at weakside linebacker and had eight tackles (seven solo).
*Will Hill had a forced fumble and his first career fumble recovery on the Redskins' final offensive play, when he robbed the ball from Pierre Garcon's hands after a six-yard reception.
*Washington's Alfred Morris, who entered the game as the NFL's third-leading rusher (970 yards, or 88.2 a game), was held to 26 yards on 11 carries by the Giants defense.
*Rookie Damontre Moore deflected a Sav Rocca punt that traveled only 18 yards. It was the second time this season Moore got his hands on a punt; on Nov. 10, he blocked a punt by Oakland's Marquette King that Cooper Taylor scooped up and returned 21 yards for a touchdown.
*The Giants started their sixth offensive line combination of the season with Kevin Boothe playing center and James Brewer stepping in at left guard. Only the Raiders, who have had seven configurations up front, have started more. San Diego, the Giants' opponent next week, has also used six alignments on its offensive front.
*Brewer made his third start of the season – and his career – and second at left guard, where he started the season opener in Dallas.
*Jason Pierre-Paul was inactive and missed a game for the first time in his four-year career. He had played in 59 consecutive regular-season games, which tied him with Antrel Rolle for the team's third-longest streak behind Manning (now 147 consecutive games) and Zak DeOssie (108).
*Mathias Kiwanuka started at right end for JPP and had three tackles.
*Corey Webster (ankle) and Trumaine McBride (groin) were inactive, so Jayron Hosley, who missed five gameswear lire this season with a hamstring injury, started for the first time this season. It was the seventh start of his two-year career. Hosley had four tackles and a pass defensed.
*Markus Kuhn played for the first time this season, on special teams.
*In addition to Pierre-Paul, Webster and McBride, the Giants' inactive players were running back Brandon Jacobs (knee), tight end Adrien Robinson, offensive lineman Steve Goodin and quarterback Ryan Nassib.