*The Giants won their final two games and were 7-3 in their last 10 games to finish 7-9, their first losing record since they were 6-10 in 2004. They were third in the NFC East for the second season in a row.
Instant Analysis
The Giants took a 20-6 win over Washington in the season finale...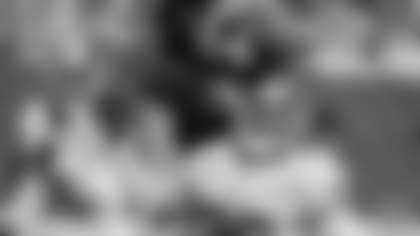 NYG-WAS Gameday Photo Gallery](http://www.giants.com/photos/photos/Game-Photos-Giants-vs-Redskins/14b0d051-31e9-46f4-bd00-ff0e9ba81781) *The Giants swept their season series with Washington for the first time since 2010.
*The Giants finished 4-4 at home and 3-3 in the NFC East.
*All nine of the Giants' losses were to teams that finished .500 or better, the first time that's happened since their 5-11 season in 1995. The last NFL team with at least nine defeats, all against teams .500 or better, was the 2009 Chicago Bears, who also finished 7-9.
*Washington scored its only points on two Kai Forbath field goals. It was the third time this season the Giants held their opponents without an offensive touchdown. Minnesota scored on a punt return on Oct. 21 and Philadelphia on a fumble return after a high punt snap six days later.
*The Giants shut out Washington in the second half, the second time they held an opponent scoreless this season in the final two quarters (also Minnesota on Oct. 21). In their two second halves vs. Washington this season, the Giants allowed only one field goal.
*The Giants rushed for 122 yards, just the fourth time this season they ran for more than 100 yards. They finished the season with an average of just 83.3 yards on the ground, their lowest season-long average since they rushed for 76.9 yards a game in 1945.
*Washington's 12 first downs tied the season low for a Giants opponent this season; Oakland had 12 first downs on Nov. 10.
*The Giants had three sacks, including two by Justin Tuck, for a season total of 34, one more than they had in 2012.
*The Giants kept alive a streak they wanted no part of when Andre Brown lost a fumble for the second week in a row in the second quarter. In increasing their NFL-high total to 44 turnovers (including interceptions by Eli Manning and Curtis Painter), they became the only team to have at least one turnover in all 16 games this season. This is the first season since 2007 in which the Giants had a turnover in all 16 games.
*Tom Coughlin won his 90th regular-season game as the Giants' head coach. He is just the second coach in franchise history to reach that plateau (Steve Owen had 153).
*Coughlin's 158th regular-season victory ties him with Hall of famer Bud Grant for 14th on the NFL's career list. Coughlin also has 12 postseason victories for a total of 170. That ties him with another Hall of Famer, Paul Brown, for 14th all-time on that list.
*The Giants' 2014 opponents have been determined. In addition to home-and-home series with NFC East foes Dallas, Philadelphia and Washington, the Giants will host Arizona, San Francisco, Atlanta, Houston and Indianapolis. They will play road games at St. Louis, Seattle Detroit, Jacksonville and Tennessee.
*Eli Manning completed 10 of 24 passes for 152 yards, a touchdown and an interception before suffering a sprained ankle that forced him to miss the second half. Manning was hurt with 56 seconds remaining in the second quarter, when his leg got caught under defensive end Chris Baker as he threw an incomplete pass to Peyton Hillis. On the next play, Manning did not move his legs as he threw a pass that was intercepted by Josh Wilson.
*It was just the second time in his 10-year career that Manning left a game early with an injury. On Sept., 9, 2007 at Dallas, Manning bruised his shoulder on a failed two-point conversion in the fourth quarter. He later threw his fourth touchdown pass of the game, but was replaced by Jared Lorenzen on the Giants' final possession. Manning started the following week against Green Bay.
*Manning finished the season with 18 touchdown passes and a career-high and Giants-record 27 interceptions, the first time since his rookie season in 2004 that Manning threw fewer touchdown passes (six) than interceptions (nine).
*In an unpleasant bit of symmetry, Manning's first and last passes of the season were each intercepted, the first by DeMarcus Ware in Dallas on Sept. 8, the last by Wilson.
*Manning's 24 passes increased his career total to 5,008. He is the 21st player in NFL history to throw at least 5,000 passes.
*Manning was sacked once, increasing his career-high total to 39 times he was taken down behind the line of scrimmage while attempting to pass.
*Manning was replaced by Painter, who completed two of eight passes. That was the third-highest number of passes thrown by a Giants quarterback other than Manning since he became the starter in 2004. David Carr threw 14 passes in a rout of Oakland on Oct. 11, 2009 (a game in which Manning sat out the second half after hurting his foot the previous week in Kansas City) and 11 passes in the 2008 season finale at Minnesota (when Manning also missed the second half because the Giants had clinched the top seed in the NFC playoffs).
*Painter's 16 passes this season were the second-most by a Giants quarterback other than Manning since 2004; Carr threw 33 passes in 2009.
*Wide receiver Jerrel Jernigan had a big game. He scored the Giants' two touchdowns, on a 24-yard reception and 49-yard run, and led the team with 57 rushing yards (on two carries, including the 49-yarder) and six catches for 90 yards.
*Jernigan was the first wide receiver to lead the Giants in rushing since Dec. 10, 2000, when Amani Toomer ran for 28 yards (on one carry) vs. Pittsburgh.
*According to the Elias Sports Bureau, Jernigan's 49-yard touchdown run was the longest by a Giants wide receiver since the 1970 merger. In addition, it was the longest run by a Giant this season. This is the first time since the merger the Giants' longest run was by a wide receiver. The Giants were one of four teams this season to have its longest run by a receiver; the others were St. Louis, Cleveland and Green Bay.
*Jernigan's 49-yard run was the longest by a Giant since David Wilson's 52-yarder vs. New Orleans on Dec. 9, 2012. The previous long this season was a 37-yarder by Brandon Jacobs vs. Dallas on Nov. 24.
*Jernigan was the first Giants player to lead the team in both rushing and receiving yards in a game since Nov. 18, 2007, when Brandon Jacobs ran for 54 yards and had 49 receiving yards (on four catches) in a victory at Detroit.
*Jernigan was the first Giant to score rushing and receiving touchdowns in the same game since Jan. 1, 2012, when Ahmad Bradshaw scored on a five-yard run and a 10-yard reception in a victory over Dallas.
*Tuck twice sacked Kirk Cousins (forcing a fumble on the second that was recovered by Linval Joseph). That gave Tuck 9.5 sacks in the last six games (6.0 in two games vs. Washington) and increased his season total to 11.0. It is the third-highest total of his career and the fourth double-digit sack season in Tuck's nine Giants seasons (10.0 in 2007, career-high 12.0 in 2008 and 11.5 in 2010).
*Trumaine McBride intercepted two Cousins passes, the first Giant with two picks in a game since Stevie Brown had two vs. New Orleans on Dec. 9, 2012.
*When Josh Brown was wide left on a 50-yard field goal attempt in the second quarter, it ended his Giants-record streak of 17 consecutive successes. Brown had set the mark on his game-winning 45-yarder in overtime in Detroit. He had been tied with Lawrence Tynes, who made 16 field goals in a row in 2010. Brown had not missed a field goal attempt since Sept. 29, when he was wide left on a 44-yard attempt at Kansas City.
*Brown made 23 of 26 field goal attempts this season, a percentage of 88.5 that is third-highest in Giants history (minimum 15 attempts). John Carney's hit 92.1 percent (35 of 38) in 2008 and Brad Daluiso made 88.9 percent (24 of 27) in 1996.
*Brown also made all 31 of his extra point tries for 100 points, the eighth 100-point season in his 11-year career.
*In addition to Manning, wide receivers Hakeem Nicks (ankle) and Rueben Randle (knee), tackle Will Beatty (fractured leg) and guard James Brewer (ankle) left the game with injuries.
*Louis Murphy (one eight-yard catch) and Julian Talley played wide receiver and Jayron Hosley became the punt returner (three runbacks for nine yards).
*Nicks caught two passes for 50 yards before leaving the game with a sprained ankle. Nicks concluded his season with 56 receptions for 896 yards, but no touchdowns. Those are records for Giants' wide receivers for most catches and yards in a season without a score. Amani Toomer had owned the mark with 51 receptions without a touchdown in 2004. The team record of 72 was set by running back Tiki Barber in 2001.
Toomer also had the record of 747 receiving yards in a season without a touchdown, a mark also set in 2004.
*Nicks last scored a touchdown on Dec. 9, 2012 vs. New Orleans.
*Justin Pugh started at right tackle, as he did in every game this season. The Giants' 2013 first-round draft choice, Pugh became a) the first Giants rookie to start an entire 16-game season since defensive tackle Barry Cofield in 2006; b) the first offensive lineman to do it since David Diehl 10 years ago; and c) the first Giants' first round draft choice to do so since Hall of Fame linebacker Lawrence Taylor in 1981.
Pugh is just the fourth Giants first-round draft choice to start every game in their rookie seasons since the 1970 merger. The others were linebacker Jim Files (1970), guard John Hicks (1974) and Taylor.
*Terrell Thomas started as the Giants opened the game with five defensive backs. Thomas played in all 16 games with seven starts after missing the previous two seasons following surgeries to repair torn ACLs.
*David Diehl returned to the starting lineup at right guard after missing the victory last week in Detroit with a knee injury. It was Diehl's 164th regular-season game in a Giants uniform, tying him with quarterback Phil Simms for 12th place on the franchise's career list. Diehl started 160 of those games, including 11 this season.
*One week after playing almost the entire game at right guard for Brandon Mosley (who started for Diehl), Dallas Reynolds played most of the game at left guard for Brewer, who left in the second quarter with an ankle injury.
*Offensive lineman Stephen Goodin made his NFL debut, first as an extra lineman/eligible receiver and then at left tackle after Beatty was carted off the field with a fractured right leg with 9:49 remaining in the third quarter. Goodin was signed off the practice squad on Nov. 26. He was inactive for three games and was in uniform but did not play last week in Detroit.
*Coughlin won his final replay challenge of the season with 17 seconds left in the third quarter when Cousins threw a pass to Roy Helu, Jr. that was ruled a six-yard gain and a first down. Coughlin challenged the spot of the ball and after review, referee Bill Vinovich said Helu was short "by a half-inch." Washington then punted and Jernigan scored on his 49-yard run on the next play. Coughlin was 4-1 this season and is 38-42 with the Giants and 48-51 in his career on replay challenges.
*The Giants' inactive players were wide receiver Victor Cruz (knee), defensive end Jason Pierre-Paul (shoulder), guard Brandon Mosley (hand), tight end Adrien Robinson (knee), linebacker Allen Bradford, guard Eric Herman and quarterback Ryan Nassib (who was inactive for all 16 games this season).