Championships aren't won in March in the NFL. But we all know that doesn't stop the horse race of power rankings.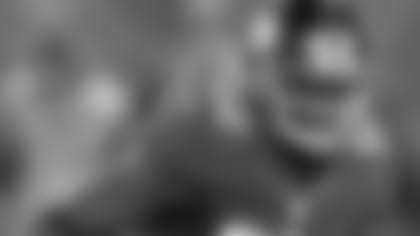 2014 Free Agency Central In fairness, the groundwork is currently being laid by the 32 teams around the league to stack up favorably against the opposition. With that in mind, NFL.com released fresh rankings with the official start of the league year -- and the corresponding free agency period -- a little more than a week old.
The Giants, coming off a 7-9 season in 2013, came in at No. 19.
[
CATCH UP ON GIANTS FREE AGENT MOVES](http://www.giants.com/photos/photos/Photo-Gallery-Giants-Free-Agency-Moves/228d8e02-03fb-4610-aabb-025096e75f98)
"Perhaps it's a product of the win-now salary-cap era, but the Giants won the Super Bowl just 25 months ago, and yet, nobody talks about them as potential contenders," Harrison wrote. "Make no mistake, GM Jerry Reese is thinking about winning, as Big Blue has been busy busy busy in the free-agent marketplace. While adding RB Rashad Jennings was smart, pulling in Dominique Rodgers-Cromartie and Walter Thurmond could allow New York to compete with Philadelphia for the NFC East title. Very curious about how this group will perform come September."
Looking around the Giants' NFC East foes, the reigning division champion Philadelphia Eagles were the best at No. 9, while the Dallas Cowboys were No. 21 and the Washington Redskins were second-to-last at No. 31.
On the national landscape, the top five teams overall, in order, were the Seattle Seahawks, Denver Broncos, San Francisco 49ers, New England Patriots, and the New Orleans Saints.