Opening Statement: Saquon (Barkley) was limited today. Just some game soreness. I expect him to play this week though. I'll answer that question for you. (Corey) Ballentine didn't go. He's still in the (concussion) protocol. (Cody) Latimer went. He had just a little thigh bruise. If there's anybody else you have questions on, I'll try to answer it. Obviously, (we are) buried in the preparation for Detroit. I think they're an outstanding football team. They know how to score points. They have really good, talented players on offense. They're very physical on defense. They challenge really upfront and in the backend, so we have to do a good job of challenging them and doing what we can to get the ball in the end zone. Then we have to get positive contributions from the special teams, like we have for most of the year, and try to eliminate the bad plays there. Even though we're playing the Lions, a lot of this comes down to it's all about us, making sure we play consistently physical and do all the right things. I'll take your questions.
Q: Sterling (Shepard) is still in the protocol, right?
A: Oh yeah, I'm sorry. Yeah, Sterling's still in the protocol.
Q: Is he feeling better? I know you guys are being cautious with him. Is he showing signs of improvement?
A: Yeah, he's been out there practicing pretty much full. But he's still in the protocol. That's kind of a unique answer to the question, but that's where he's at right now.
Q: How quickly can (Deone) Bucannon get acclimated here? He obviously knows the system.
A: Yeah, he knows the system enough to get up and running quickly. We'll try to get him ready to go for this week if we can.
Q: What did you like about him? Why did you bring him in?
A: Well, he's tough, he's physical, he has some familiarity. He played at a high level in Bettch's (Defensive Coordinator James Bettcher's) defense, so we felt like he'd be a good fit. Another guy to add to the inside linebacker group.
Q: Why now? He was available last week, too, I think. What made now the right time?
A: Because as we go through it, we just felt like it was the right time.
Q: Do you think that he can help out with your coverage in the second level?
A: Yeah, that's why he's here. We feel like he'll understand where he fits on the run, and then he has the ability to cover.
Q: What's your understanding of why things didn't work out for him in Tampa? He had some familiarity there too.
A: I don't know that. I couldn't answer that question. We obviously have coaches in our building that have familiarity with him. He was available and healthy. We worked him out and we liked him, so we brought him in.
Q: How much does that resonate, when Bettcher has a player, or you or (Offensive Coordinator Mike Shula) or anybody has a player that they've worked with and you guys talk about it, that you can kind of vouch for him because you know him?
A: I think the more you know about people, the better the situation is, to the good and to the bad. This is just one of many players that we've brought in. It's probably a coincidence that he and Bettch have crossed paths. Obviously, Bettch had some conversation with us as to what was good and bad about him as a player. The positives and the negatives. Then you factor it in and you make what's best in terms of a decision for your roster.
Q: How can he help Alec (Ogletree)?
A: I do think the inside backers work in pairs. I think in terms of their run fits and who they're covering, much like the safeties work in pairs. I don't know. A veteran presence in there, obviously. If you believe in experience, that's certainly something that might help. That's not to minimize the play of the other guys there. It's just the guy that we added to that group.
Q: When you give up eight sacks in a game, it's going to shine the light on the offensive line. Overall through seven games, have they met your expectations? Have they underperformed in terms of your expectations?
A: I've mentioned it before, it's like stopping the run. It's a team thing. Avoiding sacks is a team thing, and there were a few of those sacks that you would have to attribute to Dan (Jones) trying to make a play downfield and holding onto the ball. One was on a screen. There are reasons why they happen. I think it's fair to say we need to do everything better on offense than we did last week. But in terms of our expectations, we've fallen short and we just need to be more consistent in all areas.
Q: It seems as if the Patriots and the Cardinals both played a lot of two-deep, shell coverage against Daniel. Patrick Peterson said that they saw that on film and thought that was something that they could exploit. What makes it so difficult for a young quarterback, and how do you kind of get him over learning and diagnosing those sort of things?
A: Yeah, I mean I don't think… It's good when they play shell coverage for some things. Then shell coverage is not good for other things, especially when you're trying to come back and get balls down the field maybe. I don't know what he's referring to there. I think quarterbacks have to diagnose all of the secondary contours, whether it's one-deep zone or man, two-deep zone, two-deep man, quarters, inside rotation, corner cushion. The quarterbacks have to diagnose all of that. That's just something that they have to do.
Q: How do you expect Daniel to respond coming off this disappointing game for him?
A: Well, the disappointment that he should feel should be in the ball security piece. We have to secure the football. The turnovers are the thing that we obviously have to get a handle on. There were throws in the game, in less than ideal conditions to throw, that he made some really good throws. He made some good reads. There were some things that he missed that he'll continue to improve on. I haven't seen any change in his preparation from the lead up to Tampa, the lead up to Washington, and then the last few.
Q: DPI (defensive pass interference) challenges. You're 0-for-4 this year. I think since Week 3, 27 of 28 calls on the field were upheld. Is it getting to the point, I saw what happened with (Janoris) Jenkins last week, it looked like it was nothing there and they still called interference. Is it starting to get to a point now where there's no point in even challenging DPI unless it's like a Saints-like infraction?
A: I don't know that. I trust that the system is in place to help fix errors. I guess there's the human element involved with what's egregious. I think as a coach, when it's a play that's a big chunk of yardage that could potentially eliminate a score if it's changed, then you consider it. I think last week, there were four challenges and none of them were overturned. I get the data. But when you're out there competing, if it's one in five and it's a big… I still believe in the system, that it's there… I think what happens though is… We'll just have to see how it plays out in the long run. But to answer your question, I still think it's worth it if you feel like you have a chance to get it. Now we do know they're very unlikely to change it. I think it's like 17% in total. I understand that.
Q: You guys are eighth in the league in sack percentage in terms of your defense. What have you thought of your pass rushers? That was obviously a big storyline coming into this year. How have you been effective? What's been your assessment?
A: I think the guys on the edge have probably exceeded what the outside expectations were. I think I mentioned it throughout, I thought Markus Golden was a guy that has sack potential. I really felt like Lorenzo (Carter) was going to get better and have production. We've got guys on defense that…X-Man (Oshane Ximines). You talk about just the edges, and then some of the interior stuff has been good, too, with some of the younger players. I don't know what to make of it other than we're comparing something now that was the perception of those in the offseason just looking at the roster. I don't know what to tell you there.
Q: When coaches look at teams, they always say, 'Next up' when there's an injury. When you look at the Lions and they trade a guy who's a starter, do you sit there and say, 'Well, he's next up, let's test him,' or do you just go with your game plan?
A: Your game plan always involves testing guys. That's just the way it is. Every team is game plan specific in terms of trying to do the things that work against the team you're playing against. That's part of it. I can't speak to the trade thing. That had nothing to do with me. But they're going to put the next man up, and we'll just try to do research on the guy that's playing, see what he's good at and what he doesn't.
Q: I don't know if you saw this but the Jets, they were upset with a mic'd up comment that got out from Sam Darnold. He said he was seeing ghosts on the field. They thought it was unflattering. NFL Films cleared that. Where do you fall as a coach having these discussions with players knowing things are mic'd up on what gets out, what doesn't get out, what's appropriate for that stuff?
A: Well, you might expect my answer when it comes to mics. I'm not fond of them. I think there are things that get said and corrected during the game that should be internal in my opinion. I know there's a… Outside, it's kind of interesting and nice for broadcasts to see that stuff. It's hard to play quarterback in this league. He's a tough, young man. But if you ask me my opinion about mics, I'm not fond of it. Plus, when you have a mic, then some of what you're communicating at the line of scrimmage now becomes public record. That's just my opinion of that. What happened in the game, I don't know.
Q: When you look at Daniel Jones' ball security issues, how much of it is technique versus not having a good feel for the pressure around him, and if the pressure is what's maybe causing more of these, how do you simulate that in practice knowing that he can't be hit, he can't really be touched. So, how do you go from that?
A: Well, we do work on it. We practice it in drill work. We're constantly talking about two hands on the ball in the pocket. One of the sacks was him holding onto it, trying to… Saquon was breaking late on a screen, and he's holding it, holding it, holding it just with the idea that he's going to (throw it to Saquon), and then he had it knocked out. In all scenarios, it's always super important to have two hands on the ball when you're in the pocket because you can't always count on the fact that they are blocked for a very, very long time. That's just stuff you work on. It's part of what a young quarterback goes through. As time goes on, that gets better. But obviously, we want it to get better fast.
Q: Are you comfortable with where you and your group are with in-game adjustments? I ask that noting that the (Chase) Edmonds runs had some similarities, and Chandler Jones was obviously a problem all game.
A: I am. We constantly make adjustments. We change the protection frequently. We do things all the time. In terms of the runs, they were familiar but not the same. They happened in ways that if there's somebody that made a mistake, it may not be the same guy each time. But you're constantly looking to adjust, which you do.
Q: Darius Slayton played all but, I think, two offensive snaps for you guys on Sunday. What have you seen from him since training camp that has him on such an upward trajectory?
A: He's obviously playing more. He's healthy. We don't have as many wideouts as we would have in some… I think he's doing a good job. He's getting better. He's found a way to make some plays. I think Daniel likes throwing to him. He trusts that he's going to be where he's supposed to be. Again, he's another young player that's out there. He sees things each week that he's maybe seeing for the first time. The fact that he's getting a lot of reps will help him get better faster.
Q: What did you think of the promotion of Kyle (Shurmur) out in Kansas City?
A: Yeah, that's good. I'm happy for him. Maybe he won't be charging us for Uber drivers now. He can buy his own Ubers. No, I'm happy for him. That's good. Get an opportunity. He's up. If he gets in the game, I'm sure he'll do a good job.
Q: So how was the first day?
A: It was good. Happy to get back out there. I'm blessed to get another opportunity.
A: Oh yeah, very familiar. The defense is familiar to me, I know Coach Bettch (James Bettcher) and of course, everybody here is great. Great people, I'm excited to be here.
Q: I know you had a stop in between in Tampa Bay, but what's the learning curve like going from what you did before to what they're doing here?
A: There are a few different terminologies as far as they just have different words for the same things. Like I said, I'm fortunate enough to get in a system that I understand and I'll be able to hit the ground running instead of having that extra handicap. So, I'm excited to go out there.
Q: How much do you lean on someone like Markus (Golden) and Antoine (Bethea) who have now been here—what has their reception been like since you got here?
A: Huge. I go back with Markus and Antoine. We had a lot of success together in this defense, and I'm happy and fortunate because they're playmakers on this team and maybe I can continue to piggyback off them and be behind them and see what they're doing right, and of course whatever form of role I'm going to have, I'm going to be able to hit it running.
Q: The Giants were interested in you in the offseason, as well as the Buccaneers. Obviously, you knew coaches in both places, but what made you pick Tampa in the first place?
A: Just different scenarios, and it is what it is. You never really know when you're a free agent. There's different things that happen, there's the draft, there's people that they pick up, there's different things, different situations just like there was here. There's people that come in and out of this team, and people that come in and out of Tampa. At that time, that was the situation, but I'm happy to be here now and this is the place I'm meant to be and I hope I can plug in and just do whatever the team needs me to do.
Q: Are you a hybrid in the sense that you're a linebacker and a safety?
A: Yeah, I can do both. I feel like I'm a playmaker. I'm an athlete. So, I'm comfortable, I can play the run, I've always prided myself on doing that. I don't like being categorized into a one category kind of player, I can do everything. Like I said, I'm looking forward to adding whatever it is, special teams to playing on the field, whatever it is, I'm looking forward to plugging in and doing what I need to do.
Q: What do you like most about this defense? What makes you so comfortable in this defense?
A: You can fly around. It just lets you play. Based on just what you guys are watching, the safeties are really involved, they blitz a lot, and then the linebackers play free to roam, and the D-linemen get downhill, they stress on penetrating gaps. Then, the linebackers play off the D-line, and then the safeties are making plays when they need to make plays, so just all in all I feel like this defense allows everybody to fly around and just—of course you have your responsibilities, but at the same time it lets you be the player that you want to be.
Q: Do you come here with a bit of a chip on your shoulder that you have more left in the tank than you showed in Tampa?
A: Yeah, for sure. It's all about opportunities in this league, and that's all it's about. I'm the same player I was when I was a rookie, that's just what it is. Situations arise, whatever it is, some things that I can't control. I'll control what I can control. What I can control is when I'm on the field. So, I'm not worried about everything else. I'm not worried about this, that, and the other. When I go on the field, I know what I can do, people know what I can do, it's just about me being on the field, or being whatever it is, being whatever that role is, special teams, being like I said, just being on the field, period, whether it's a little bit, whether it's a lot a bit. Either way it rolls, I'm just going to go out there and make some plays.
Q: What have the coaches told you about plugging you in right away against Detroit?
A: Like I said, I'll roll with the game plan. It's the first day, I'm not here to ruffle some feathers, I'm here to be like a puzzle piece—I'm here to fit in, make plays when my name is called upon, and continue maybe to be a guy to voice things to some of the younger players, or maybe even having to listen here to some of the older players, or some of the younger players that can maybe just tell me something about the system or about the atmosphere. It's my first time in New York, so I'm just looking forward to catching it in stride and doing what I need to do.
Q: Do you like the money backer, just the name of the position?
A: Yeah, I mean I've always been a money backer since I've played in this system. So, like I said, it's an easy fit. I've only played in this system, I had one year where I didn't play in this system. So, it's a system that works, like I said, as you can see, the defense is already making plays. They make plays, they fly around, there are a lot of playmakers on this team, and like I said, I'm going to flow in like water. That's all it is.
Q: Back around the time of the draft, I remember talking to James Bettcher about finding a guy who can play the money backer position like Deon Bucannon. Now, Deon Bucannon is here to play that position again—what does that mean for you and for this defense?
A: Like I said, I'm here to flow in like water. When I'm on the field, I enjoy being an expert at my work, just like you with your craft. You take it very seriously, I take my craft very seriously, I handle it like a job. As far as the money backer and things like that, we have money backers here. I'm a money backer, but we also have other money backers as well that can do the job as well. I'm just here to be a playmaker, be another voice, and hopefully someway, somehow, be helpful to this team. That's all I'm worried about and if my name is called upon every play, if my name is called upon three plays, whatever it is, I'm going to do my best each and every play that my name is called upon. Like I said, that's all I can control, just like every other player on this field, that's what they can control, too.
Q: What would you say are the big differences between the money backer versus just being a traditional backer?
A: Money backer, when you play it, it's different. A box safety, when they're covering a lot, they're outside the box. They do a similar thing, but they're outside the box, the fit is different. When you're a money backer, you still have to plug that hole, you have to go against them pulling. The majority of the time you're a safety, you're a free hitter. So, when you're a money backer, you have to be able to plug the gaps, you have to be able to go against the 315-pound guys, and at the same time you have to be able to cover running backs and tight ends. So, you have to understand linebacker fits, but you also have to be able to cover like a safety.
Q: What was the timeline that brought you here? When did you first hear from the Giants?
A: Well, I got here yesterday, so that's when I heard from them. I heard from them yesterday and then came in, did a workout, talked to a few of the people, and now I'm here.
Q: How hard was the 10 days that you were out?
A: I was out for almost two and a half weeks or something. It was tough, just because I love to do this. It's like taking what you all do away—if someone tells you that you can't be a reporter or talk to people anymore, that would be tough on you all. So, that's tough on me, that's a tough thing to do. That's just the nature of the business. It's unfortunate, but at the same time, you've just got to be able to take your opportunities and be thankful to God for them and then run with the rest.
Q: Did you hear from any other teams during those two and a half weeks?
A: I'm sure my agent did. But when New York called, it was pretty much a no-brainer.
Q: Do you have extra motivation now, since you've been out for two and a half weeks, to show these guys?
A: Of course. I'm always motivated. Even when I was out. I'm working every day. I'm not going to take a day off. It's not going to change me. Certain circumstances happen to everyone. Everyone has highs and lows, everybody has things they have to fight for in life. I'm going to take mine in stride, keep my faith, my faith in God, and continue to power the way. Then when I get my opportunity, I'll be able to shine.
Q: Where did you stay for those two and a half weeks?
A: I was in Tampa for most of it, then I was in Arizona for a little bit.
Q: What would you say the main difference is between James Bettcher's defense compared to (Tampa Bay Buccaneers Defensive Coordinator) Todd Bowles?
A: There's a lot of similarities. It's a lot of pressure on the quarterback, it's a lot of man schemes, but there are just tiny differences. There are tiny differences, whether it'll be one play is a little more zone, the other one doesn't do as much, one may blitz a lot more or play a lot more zero. They are two different people, so they call the game a little different. But at the same time, for the most part, the system, the schematics are all the same.
Q: Did you watch the Giants game on Sunday?
A: Yeah, I did. I watched a little bit of it, I did.
Q: Were you thinking it might be a possibility at that point?
A: We played a tough game. The defense was flying around. It is what it is. We're just one or two plays away. Something here, something there. It's things that happen in football. Sometimes that ball rolls your way, sometimes it doesn't. It's not a talent thing in here, that's for sure. I've been through a lot—six years. I have been through a lot of locker rooms, I already see where the talent is. It's not a talent issue.
Q: When you were watching that game on Sunday, did you have in your mind that might be your next home?
A: I didn't have anything in my mind, I was just watching football. It's nothing I was anticipating because at that time I can't control anything, that's my agent's job. I'm not thinking anything. I'm just watching football because I love watching football.
Q: You were in Arizona probably, so that was the game that was on?
A: Yeah, exactly. But I'm excited.
Q: When you said before when you're out of the league, it's almost like an idea that you can't play. I got the sense that the circumstances in Tampa weren't that simple. It wasn't that they told you they didn't think you could play anymore…
A: It wasn't that at all. It was never a matter of me not being able to play or not having the talent. It was just, like I said, the situation, personnel. Free agency is before the draft. I'm doing it in my mind trying to figure out, okay who are they going to bring in, what gives me the best chance to be able to compete and be on the field. I'm not an expert, all I can do is go off what my gut feeling is, where my heart is. As far as me, I know I can play, so I don't really care even if they say you couldn't play. I know what I can do even if they said that. But, that was not the case at all.
Q: In your position, do you line up depending on where the play is called, you could be lined up as a safety one play and linebacker on another? Are you floating more?
A: It depends. Some packages they can do that. Majority of the time I'm in the box, just playing the system simple. The only difference is, like I said, is just who you're covering. Sometimes you might be spread out in space a little bit more than a regular linebacker is. They are doing so much nickel, dime, mismatches. The NFL is all about creating mismatches nowadays, that's all it is. It's not power, it's not lead, it's not two-back, fullback, big fullbacks, it's not that anymore. It's all about spreading them out or creating mismatches so we can have our athletes on lesser athletes.
Q: When you guys started using that moneyback position, were you a little ahead of the game? It seems like now more and more teams are trying to go to that to deal with those mismatches.
A: Yeah, I feel like we were probably one of the first ones to do it, for sure. Us and the Rams.
A: Yeah, Mark. He's a hell of a player. I definitely think us and LA were some of the first ones to do it. Then you see Green Bay was also one of the first to do it, as well. I mean, you can go back to guys way before to Troy Polamalu, guys like that, Kam Chancellor— those are guys that were really trying it. Troy Polamalu was all over the box. All over the box blitzing whenever you see him, being all over the field. He was a moneyback. Those are the people who kind of brought it here, it was guys like that.
Q: I know it's only Week 8, but is this a must win?
A: There is certainly a sense of urgency in the building, amongst the players, that we need to get a win. It was that way last week. I think that's just the way we attack the week, the way we approach each game, and we certainly expect to win. I think you feel that sense of urgency, everyone is working hard, and everyone expects to win.
Q: How much of a focus for you right now is ball security and turnovers?
A: It's a huge focus of mine. I think it's tough to win when you're turning the ball over that much. I've got to do a better job with that. Decision making, securing the ball in the pocket, and securing the ball when I'm out of the pocket— all of that stuff is really important.
Q: With the turnovers and the sacks coming at you, how hard is it for the offense, through all four quarters, just to get in a rhythm?
A: Turnovers certainly make it tough to do that. Like you said, I have to do a better job at that stuff and I'm confident that I will. I think that'll help everyone, like you said, stay in a rhythm and consistently execute. I think as an offense, we felt like we've been able to execute, we've been able to move the ball when we played. It's just things like that that are stopping us or preventing us from being as productive as we can.
Q: The beauty of this league is that you get to go back out there this Sunday. How eager are you to get another opportunity?
A: Yeah, we're excited, I am certainly am, to get back out there and get back on track. That's what we're looking forward to doing. We're excited.
Q: Pat Shurmur was saying that the sacks are kind of a team number, and not just to blame the offensive line. As a quarterback, what can you do pre-snap or post-snap to help cut down on the number? Is there anything you see on the film that could help you?
A: Yeah, getting the ball out on time is the biggest thing. I certainly need to do a better job with that. I think sacks are absolutely a team thing, and I did play a big, big part in that. I have to do a better job getting rid of the ball and getting the ball out on time where it's supposed to go.
Q: When you come out of a game after facing a guy like (Arizona Cardinals Linebacker) Chandler Jones and watched the film, what do you learn from it? Especially when you see something like that for the first time?
A: I think, like you said, is how important getting the ball out on time is. With a guy like that, how important ball security is also. He's a good player, he deserves credit, but that kind of reinforces or emphasizes the importance of getting the ball out and the importance of protecting the ball.
Q: How do you expect this ball club to respond this week?
A: I expect us to attack the opportunity. Like I said, there's a sense of urgency, you can feel that sense of urgency, and just excitement for this opportunity. I think after the game we were disappointed, but we can't allow that to affect this week and the preparation. I thought we had a good practice today, and I feel like we are excited for the opportunity.
Q: (Detroit Lions Cornerback Darius) Slay's had a reputation for a few years as a shutdown corner in this league. What do you see from him on tape?
A: Yeah, he's a good player. Certainly, a savvy player who has played a long time. He's one of the better cover guys in the league. We've gone up against some pretty good guys, and he'll be like that. I'll certainly be aware of him and understand how that affects the game.
Q: How do you correct those turnovers in practice?
A: Making sure that I'm emphasizing the fact that I have two hands on the ball in the pocket and I'm making good decisions with the ball, I'm going through my reads and understanding where the ball is supposed to go. I think just the fundamental fact of having two hands on the ball is big.
Q: What's your Deone Bucannon scouting report?
A: He's going to bring it every day, no matter what. Whether it's practice or game day, he is going to be ready, no matter what. He loves to workout, so you are going to catch him in the weight room most of the day.
Q: Today was his first day obviously, did he jump in and know everything because of the familiarity?
A: You will probably have to have to ask him that, I was so focused on what I had to do today I wasn't able to watch him. I know he will be able to jump in, I know he knows the defense, he played in it before. There are a couple things he will have to learn that we changed up, but I know he knows the basics. Whatever he has to do to learn the rest, I know he will do it.
Q: How much does it help that he played safety and linebacker for Coach Bettcher, kind of figuring out both of those roles?
A: Really (helps) because he can cover, and he can play the run like a real linebacker. I feel like Buc brings an intensity, he will be able to fly around. Whether it's in coverage and in the run game, he will be able to get in there and make plays too.
Q: Is it starting to feel like Cardinals East?
A: Yeah, I guess so. I'm glad to have him and have him here as a Giant and I'm ready to roll with him. I know what he is going to bring every day, so I'm excited to have him out there with me.
Q: How quickly did you adjust to Bettcher's defense, Cardinals versus here?
A: For outside linebackers, it's pretty quick, whether you are going to be setting the edge or you are going to be dropping or rushing the passer. My job was pretty much the same in the defense, a couple things I had to learn. It wasn't as hard as having to be an inside linebacker.
Q: What is the key to the pass rush against Matthew Stafford?
A: Really just getting after him. Of course, rushing together and getting after him. He's a great quarterback, he has a big time arm, so you are going to have the opportunity to get after him, and you have to be able to take advantage of it. When it's time to rush him, make sure you get after him.
Q: What's been the key to the pass rush this season?
A: Working together, first of all. You have to work together if you are going to rush the passer. You have to give guys the credit, working together and after that just doing your job, getting after it no matter what. Pass rush is a week to week league, you have to be able to come with it every week and I feel like guys have been doing that no matter what, whether in practice and then bringing that over to the game or just in the meeting room going over pass rushing routines and what we are going to do. We are just staying on it and really focusing in on it, just have to keep it up.
Q: What makes Matthew Stafford so dangerous?
A: His arm, he has a big-time arm, he is one of the best throwers in the league. He can throw the ball real far and has confidence to throw the ball far. I have a lot of respect for Matt Stafford. I have played him a couple times, so I'm looking forward to competing against him because he is a great competitor.
Q: Too many times this team has been trying to play uphill coming from behind, how important is it that you guys get a lead for a change and play from ahead?
A: That's always important. Anytime you can get out there and get a lead or just come out flying around, moving fast or get the game started fast, it's big for the team because it means (there's) a lot of energy, a lot of confidence. Of course, you want to start fast, and that's what we have been trying to focus on.
Q: Especially on the road?
A: Yes, especially on the road. That's big time, it's real big, even bigger on the road. Today in practice, the first time we were in as a defense , that's the first thing we said, start fast, fly around. We are trying to make sure we harp on it in practice and when game day comes, it will be even easier to get out there and just start fast.
Q: Third down has been a big bugaboo, you guys have had too many third and longs, how much emphasis does that put on first and second down?
A: You just have to look at the full picture, everything correlates. How we attack on first and second down puts in jeopardy what happens on third down. Most of the time we shouldn't even be in third down (situations) if we are taking care of our business on first and second down. It's something we have to keep improving on, something we have to get done on Sundays.
Q: How is the offense as a whole, whether it was the sacks or the turnovers. How are you guys approaching that this week and emphasizing it going into Detroit?
A: There was a lot of mistakes that we put on film this past Sunday. We're a real transparent team, we're real tough on ourselves. We understand there are things we have to fix individually and as a team. We are working on all the bumps and bruises this week and we have to clean them up on Sunday.
Q: Detroit is very physical up front, what are some of the challenges you face there?
A: We have to be physical, too. That's the thing, they are real physical, they are good upfield, they are heavy handed. We have to get after them in the run game, we are going to have to work on technique and small things this week and then when Sunday comes around, we are going to have to get physical and compete.
Q: Heavy handed, you sound like McAdoo, that's a very McAdoo term?
A: That's our tight end terminology when we are talking about D-ends or Sam linebackers on the line of scrimmage and what we have to compete with in the running game. That just tells us we have to be good with our details like leverage and hand placement and do everything right to compete with guys.
Q: What do think about the possibility of having all your guys on the field?
A: We have to take it day by day with that, we have to make sure Shep is doing everything he can and the trainers are being smart with him and making sure he is cleared. Either way it goes, we have to get it done. We have a lot of talent on this team, we have a next man up mentality. It will be blessing to have everybody out there and going out there to compete, but we have to go get it done with who we have.
Q: What was the biggest thing you noticed just having Saquon back in there?
A: Definitely his leadership, definitely more involved in the run game. That's something that we have to be better at, doing our assignments in the run game so he can get those big runs and he can be the special player that he is. It's definitely good to have him back, his leadership, his voice as a leader is important to this team. Definitely good to get him back and get him rolling.
Giants vs. Lions Broadcast Info: TV channel, Radio Station and Live Stream.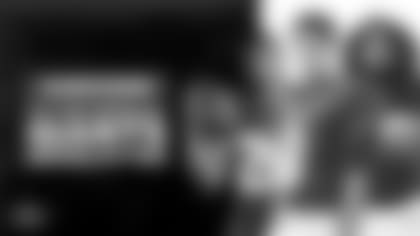 Sign up for the Giants Newsletter
Breaking news and exclusive content direct to your inbox