EAST RUTHERFORD, NJ - The NFL today informed Giants running back Brandon Jacobs that he will be fined $10,000 for tossing his helmet into the stands in Indianapolis on Sunday night.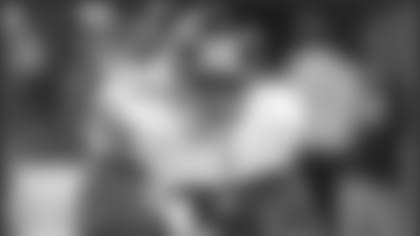 Jacobs released a statement about the incident, as well as rumors he would request a trade.
"I want to apologize one more time for accidentally tossing my helmet in the stands," Jacobs said. "It was something that happened because I was frustrated with the game, and I had no business tossing my helmet in the first place, and I am thankful that nobody was hurt.
"I talked to (general manager) Jerry (Reese) and coach (Tom) Coughlin yesterday. Both of them asked to speak with me, I didn't request a meeting with them. I have not demanded a trade and have no plans to demand a trade. The only demand I am making right now is of myself, to be the best player I can be and to help this team win."