The Giants have placed RB Shane Vereen and QB Ryan Nassib on Reserve/Injured: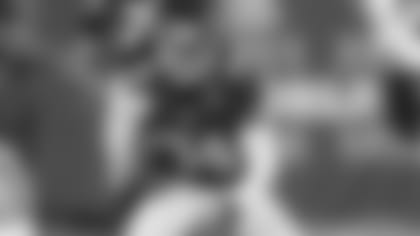 EAST RUTHERFORD, N.J. – With just three days between games, the Giants today made a series of roster moves as they continue preparing for their Thursday night contest against the Eagles in Philadelphia.


NEWS
>
[RB Vereen, QB Nassib placed on IR](http://www.giants.com/news-and-blogs/article-1/RB-Shane-Vereen-QB-Ryan-Nassib-placed-on-IR/b3ab4349-3385-453a-a33c-5be15b1a6026)
>
[Cover 3: Keys to a strong finish](http://www.giants.com/news-and-blogs/article-1/Cover-3-Keys-to-a-strong-finish/b7d44747-a5d7-4a23-a748-bb73fbfef868)
>
[Giants D continues to improve](http://www.giants.com/news-and-blogs/article-1/Giants-D-focuses-on-constant-improvement/5eeb81ac-ed21-42bd-8ece-a3576c797a49)
PHOTOS
>
[Gisnts vs. Eagles history in 100 photos](http://www.giants.com/photos/photos/Giants-vs-Eagles-History-in-100-Photos/c53d24e5-ccd4-4e07-a068-c8a598a66bb2)
VIDEOS
>
[Sights and Sounds: Giants vs. Lions](http://www.giants.com/videos/videos/Sights-and-Sounds--Giants-defeat-Lions/15be3475-705f-47d5-9ab7-7978e27982de)

Running back Shane Vereen (triceps) and quarterback Ryan Nassib (elbow) were placed on injured reserve. To take their place on the roster, the Giants signed linebacker Ishaq Williams off their practice squad, as well as running back George Winn.
For Vereen, it is a return trip to injured reserve that ends a frustrating season. He missed nine games with a torn triceps that he suffered against Washington Sept. 25. The Giants activated Vereen on Dec. 10 and he played in the victories against Dallas and Detroit. Vereen had two rushing attempts for 11 yards on Sunday against the Lions, but re-injured his triceps.
Vereen played in five games this season and finished with 33 rushing attempts for 158 yards and a touchdown, and 11 receptions for 94 yards.
Nassib was inactive for the second time this season in the Giants' 17-6 victory Sunday against the Lions. He was previously inactive on Nov. 6 vs. the Eagles with an elbow injury. Nassib did not play in the other 12 games. He has been Eli Manning's backup for four years.
With Nassib sidelined, Josh Johnson becomes Manning's top backup. Johnson has appeared in 29 games with five starts, but has not played in a regular-season game since Dec. 22, 2013 for Cincinnati vs. Minnesota. He last threw a regular-season pass on Dec. 11, 2011, for Tampa Bay at Jacksonville. His most recent start was Dec. 4, 2011 vs. Carolina.
Williams, 6-4 and 253 pounds, has spent the entire season on the practice squad. The rookie free agent was signed by the Giants on May 9, and was released at the end of training camp. He played at Notre Dame from 2011-13.
Winn, 5-11 and 215 pounds, was on the Giants' practice squad from Oct. 31 until he was released last week (Dec. 13). He has played in 19 regular-season games for the Detroit Lions, 12 in 2014 and seven last year. Winn's career totals include 23 rushing attempts for 74 yards, with a long run of 16 yards.
Williams will wear jersey number 97, and Winn number 44.