EAST RUTHERFORD, N.J. –** With the offseason departure of Ahmad Bradshaw, the Giants this week opened training camp without a 1,000-yard rusher on their roster for the first time since 2000.
Tiki Barber rushed for 1,006 yards that season to begin a stretch in which the Giants had a back run for at least 1,000 yards 10 times in 13 years (six by Barber and two apiece by Brandon Jacobs and Bradshaw, who ran for 1,015 yards in 2012).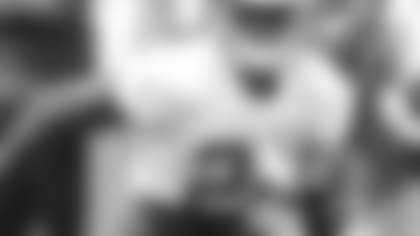 PHOTOS: TRAINING CAMP PRACTICE](http://www.giants.com/photos/photos/Giants-Training-Camp-Practice-7-28/e53adde7-3d72-47ff-b0ed-72ea4c5e68a1) The two players expected to carry the ball most often for the Giants this season have rushed for a combined 743 career yards. But David Wilson and Andre Brown are confident they can continue the tradition of success in the Giants' backfield.
"It's a great opportunity and I'm stepping in, trying to do all of the right things that I need to do to help this team to win," Wilson said before a training camp practice at the Quest Diagnostics Training Center. "I know what I have to do this training camp in order to get the maximum playing time. Me and Dre, we're working together. We bring two different things and a lot of the same things. When we're out there on the field, we're just trying to make each other better, so when we go out there on game day, the defense doesn't have to worry about just one of us. There are two of us."
Wilson was the Giants' 2012 first-round draft choice. As a rookie, he played in all 16 games with two starts. He rushed for 358 yards and four touchdowns on 71 carries and caught four passes for 34 yards and another score. But he was a thousand-yard player – as a kickoff returner. Wilson set the franchise record with 1,533 kickoff return yards and tied the mark with 57 runbacks.
"I think I had a pretty good rookie year," he said. "Probably not what I expected due to me being a running back and not being able to play running back as much as I would have liked to. When I was on the field, I think I definitely showed my capabilities and how I can contribute to the offense and on special teams. I became all-pro (Pro Football Writers Association All-Rookie team returner) on kick returns and helped the team a lot. That way we were number one in kickoff returns on the starting drive last year. I know the special teams coach really liked that and I hope everybody on the team enjoyed it. That's something I would really like to do again this year."
Because of his draft status and potential, it is widely assumed that Wilson will replace Bradshaw as the starter. But Brown concedes nothing.
"I'm just going to leave it up to the coaches," Brown said. "That's my mindset right now. I'm going to just go out here, prove myself, again, like I have every year, and compete. That's all you can do and that's all you can ask for, just an opportunity to be a running back in this offense. I already know what it is and I'm looking forward to going out here and producing."
"We definitely will compete," Wilson said. "That's just natural and that will make both of us better. When we go out there on game day, no matter who is out there in the backfield, we know we have playmakers on the field."
Last year, Brown secured a spot on the roster after his fourth training camp with the team. He was second on the team with 73 carries for 385 yards and eight touchdowns, plus 12 catches for 86 yards. Brown scored a touchdown in each of his final five games; unfortunately, his last game was against Green Bay on Nov. 25, when he suffered a fractured fibula that sidelined him for the remainder of the season.
"My goal is to pick up and excel," Brown said. "Just go ahead and let it all out. And just really be a key point in the offense and that's what I'm looking forward to."
Wilson and Brown must prove they can block well enough to keep Eli Manning upright. If they do that, and continue to make strides as they did last year, the Giants should again have a productive rushing attack.
"The sky is the limit," Brown said. "It all starts with our attention to detail and our willingness to be a proven entity in this league. Hard work pays off. As long as we continue out here with a humble mindset and going out there and being a spark to this team and being a tempo-setter for this offense, the sky is the limit. You're only going to get out what you put into it and I feel like we've put a lot of work, extra film study, reading defenses, helping each other out. We know what we're capable of. We just really want to go out here and turn that question mark into an exclamation point."
To earn that, at least one of them might have to hit that 1,000-yard mark.
"I think a thousand yards is definitely the mark for every running back in the league," Wilson said when asked of his personal goals for his second season. "They definitely want to do that. I set high goals for myself, not something that is easy to reach. I'll think about it and see what I come up with."