CHARLOTTE, N.C. (AP) -** The Carolina Panthers wanted to eliminate talk of coach Ron Rivera's job security entering the bye week. So they earned their most lopsided victory.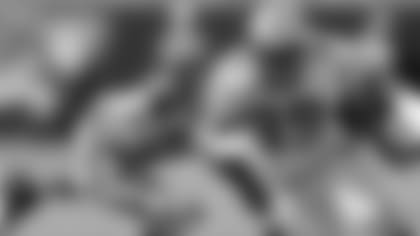 Cam Newton threw three touchdown passes and ran for another, and Carolina sacked Eli Manning seven times as the Panthers handed Tom Coughlin his worst defeat as coach of the New York Giants, 38-0 Sunday.
It was the largest margin of victory in Panthers history after they surrendered fourth-quarter leads in their first two games, losses to Seattle and Buffalo.
The Panthers (1-2) allowed Newton to run out of the read option, which helped open up an offense that had been mostly stagnant this season. Newton had 223 yards passing and threw two touchdown passes to Brandon LaFell and one to Ted Ginn Jr. He ran for 45 yards and his first TD of the season.
The Giants are in trouble: Of the 161 teams that have started the season 0-3 since 1978, only five made the NFL playoffs, according to STATS LLC.
The Giants came in with only 73 yards rushing in their first two games and managed just 60 yards on the ground. Manning, under pressure all day long, finished 12 of 23 for 119 yards with two interceptions.
The Panthers had started their first two seasons 1-5 and 1-6 under Rivera and there was plenty of speculation surrounding his job entering the game Sunday after their slow start this year.
Despite missing three defensive starters, the Panthers elected to defer to the Giants after winning the coin toss. Carolina's defense dominated from there.
The Panthers set the tone early, sacking Manning five times in the first quarter. They limited the Giants to 18 total yards - 1 yard passing - and two first downs in the first half and took a 17-0 lead to the locker room.
The Panthers turned to a read-option on their second possession, something they used frequently the last two seasons but haven't gone to much this year. Newton ran four times for 40 yards on the drive, with fullback Mike Tolbert scoring on a 2-yard run.
After a 53-yard field goal by Graham Gano, Newton found LaFell in the corner of the end zone with 12 seconds left in the half.
>> WATCH POSTGAME INTERVIEWS

Carolina then put the game away with touchdowns on its first two possessions of the third quarter. Newton connected on a 20-yard strike to LaFell and then scored from 3 yards on a quarterback draw. Newton later connected on a 47-yard pass with Ginn.
The Giants have plenty of concerns as they prepare for next Sunday's game against the surprising Kansas City Chiefs (3-0), beginning with their offensive line. Carolina's seven sacks tied a franchise record.