As the late comedian Rodney Dangerfield used to say, "I don't get no respect." The same holds true for certain players around the league.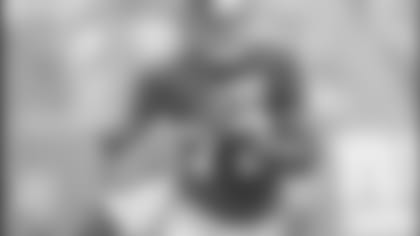 Last week, I had to react to the fact that Eli Manning didn't make the Top 100 Players of 2011, and it got me thinking about perception of other overlooked players. Whether it's public or media-driven, there's simply not enough attention paid to certain guys. We recognize they're good, but we don't always see them as really good.
Some players deserve recognition for just how good they are, and hopefully this will shed a little light on what they bring.
The Giants' offensive line
Three years ago, the unit was talked about as one of the best in the NFL. However, the perception changed as the line began to be described as an aging group that needed to be rebuilt. Even though the line dealt with a number of injuries, it still graded out as one of the best, if not the best, in an overall view.
The Giants finished sixth in rushing yardage, tied for sixth in yards per attempt and sixth in rushing touchdowns. Things were even better when it came to pass protection. They were tied for the fewest sacks allowed with 16 and third in hits allowed on the quarterback with 52. Eli Manning was sacked an average of once a game and hit three times.
Osi Umenyiora, DE, Giants
Who forced a league-leading 10 fumbles last season? Umenyiora achieved the feat to go along with his 11.5 sacks. In fact, he has 19 forced fumbles and 31.5 sacks over the past three years. Compare those numbers to John Abraham with 35 sacks and seven forced fumbles or Dwight Freeney's 34 sacks and 10 forced fumbles.
The next closest player to forcing fumbles over the past three seasons is James Harrison with 18. Sacks are great, but getting the ball jarred loose and creating a potential turnover is more important to most coaches. Not many can hang with Umenyiora in that regard.
Read the rest of the story HERE