That has been the life of NFL rookies until now, and that's the type of defense Lorenzo Carter was drafted into with the Giants. Across the country, hopeful pros went from college bowl games right into combine training, pro days, the draft, rookie minicamps, meetings, OTAs, more meetings, mandatory minicamps, even more meetings and then, at last, a welcomed summer break.
"I've been going pretty busy since January," said Carter, an outside linebacker drafted in the third round. "So I'll get some relaxation, some R&R."
He better soak up it while he can. The Giants wrapped up their offseason workout program last week, but the go-go-go lifestyle resumes on July 22 when the Giants' rookies, selected veterans and quarterbacks report for training camp. The rest of the team joins them on July 25.
Then there is no looking back – just the way defensive coordinator James Bettcher likes his players to approach the game.
"We're attacking," Carter said. "It's all go. All gas, no brakes. We're really just getting a full head of steam going forward and really worry about dropping later. That's a secondary thought."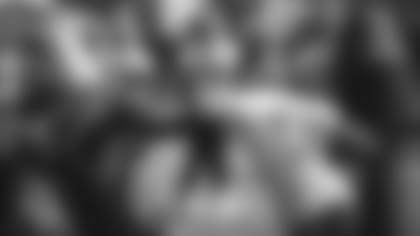 Carter did a little bit of everything at the University of Georgia, where he excelled in the Bulldogs' 3-4 scheme as a long and rangy SAM linebacker. A common theme in his scouting reports was his tenacity in always clawing and trying to rip the ball out of the opponent's hands. So it made for a natural fit with the Giants and Bettcher, who will line up Carter and the rest of the defensive front six ways from Sunday.
"I get a chance to get my hand in the dirt," Carter said. "I work with [defensive line] coach Gary [Emanuel] and the D-line on pass rushing. So I'm loving it right now."
Carter could be a major boost for the Giants this season. After trading away Jason Pierre-Paul, the team needs to find more pressure aside from Olivier Vernon, who is transitioning from defensive end to outside linebacker. The team also added Kareem Martin, one of Bettcher's players during his tenure in Arizona.
As Carter learns from them, coach Pat Shurmur said earlier this spring that he "certainly" sees the rookie as a player with three-down capabilities. From a physical standpoint, Shurmur likes his length, athleticism, and what he has seen from him in coverage drills. Shurmur also called him a "bright guy" and cited a time he took coaching points on the field and implemented them on the next set of reps in practice.
"The terminology is different," Shurmur said, "but for the most part, how we align and how he lines up is similar to what he did at Georgia."
Shurmur added: "Like we talk about what an edge player should be able to do, he should be able to obviously set the edge in the run game. We expect him to be able to drop into coverage at times, and then certainly the element that he will bring to us also is his ability to pass rush, whether we play five on the line or we get into a four-man front."
Leading Carter on the field will be inside linebacker Alex Ogletree, the team's new "defensive quarterback." He is also a fellow Georgia product.
"He's a dog, first off. We breed them like that, you know?" Ogletree said last week at minicamp. "But no, he's come to work really hard and he's done an excellent job for us so far."