The Giants have made a series of roster moves before the season finale against the Redskins: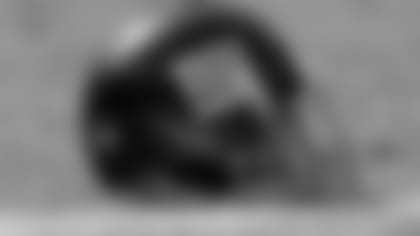 EAST RUTHERFORD, N.J. – With injuries creating manpower issues at tight end and on the offensive line, the Giants today made several roster moves in advance of their season finale tomorrow against the Washington Redskins.
Three players were signed to the active roster from the practice squad – offensive linemen Adam Bisnowaty and Nick Becton, and tight end Ryan O'Malley.
The Giants had one opening on their roster due to the suspension earlier this week of cornerback Eli Apple. They created two more by waiving/injured tackle Bobby Hart and placing wide receiver Tavarres King on injured reserve. King, who suffered a concussion two weeks ago vs. Philadelphia, becomes the latest Giants player on I.R.
The Giants announced yesterday that their two leading receivers – tight end Evan Engram (rib) and wide receiver Sterling Shepard (neck) – will not play vs. Washington because of injuries. In addition, Ereck Flowers and Hart – the starting tackles in each of the previous three games – did not practice yesterday because of groin and ankle injuries, respectively.
Bisnowaty, 6-5 and 310 pounds, was the Giants' 2017 sixth-round draft choice, from the University of Pittsburgh. He was waived at the end of training camp and has spent the entire season on the practice squad.
Becton, 6-6 and 322 pounds, was signed to the practice squad on Nov. 14. He has played in six regular-season games – one for the San Diego Chargers in 2013, and five for the Chicago Bears in 2015.
The Virginia Tech product entered the NFL as a rookie free agent with the Chargers in 2013. That year, he split time between San Diego's practice squad and active roster.
In 2014, Becton was on the Giants' practice squad from Aug. 31 to Nov. 4. The following year, he was on both the Bears' practice squad and roster. Becton was with the Bears in 2016, but did not play in a game. Earlier this year, he was in training camp with the Detroit Lions and on the Kansas City Chiefs' practice squad.
O'Malley, 6-6 and 260 pounds, was signed to the practice squad on Dec. 12. He played in one game for the 2016 Oakland Raiders, but did not have a reception.
O'Malley entered the NFL as a rookie free agent with the Raiders in 2016, when he did stints on both the practice squad and active roster. He was waived by Oakland on Sept. 2, and was on the Buffalo Bills' practice squad from Oct. 10 to Nov. 1.
A former standout at the University of Pennsylvania, O'Malley joins long-snapper Zak DeOssie as Ivy League Giants.
Hart, the Giants' seventh-round draft choice in 2015, played in 10 games this season, with seven starts at right tackle. He was inactive for two games and did not play in three.
In three seasons, Hart played in 33 games with 21 starts.
King played in eight games with three starts this season, and finished with 18 catches for 240 yards and three touchdowns.