FOXBOROUGH, Mass.** – When Antrel Rolle sprained his ankle in practice on Aug. 12, it seemed his preseason might be finished and his availability for the regular-season opener might be in jeopardy.
But Rolle had his own timetable, as he proved Thursday night. He started and played the first two defensive series as the Giants concluded their preseason with a 28-20 loss to the New England Patriots in
Gillette Stadium.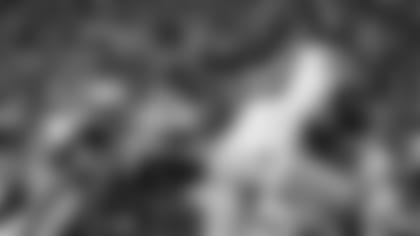 Photos: Giants vs. Patriots Gallery](http://www.giants.com/photos/photos/Gameday-Giants-vs-Patriots/2ba3bafa-262a-4926-ad76-a26f453a0d55)
"I just missed my teammates," Rolle said. "I wanted to get out there and compete. I told them once I got healthy – it didn't matter if it was Game 1 of the regular season or Game 4 of the preseason – I was going to be out there with them."
Rolle particularly wanted to be on the field with Ryan Mundy, the new starter in the back of the Giants' defense after Stevie Brown suffered a season-ending knee injury last week.
"I wanted to get out there and get some work with Mundy," Rolle said. I wanted to make sure our chemistry is good as we can get it before we get to Dallas.
"Things were great. I think our communication was awesome. It was on point. That was something that was a point of emphasis before the game – let's make sure we communicate. He and I did a great job."
*The Giants finished their preseason schedule with a 1-3 record. They were 2-2 in each of the previous three preseasons and were last 1-3 in 2009.
*The starting offense played the first three series of the game. Eli Manning completed six of nine passes for 74 yards, including a three-yard touchdown pass to Hakeem Nicks on his last throw of the night. The score capped a 10-play, 91-yard drive.
"It was good to have some success offensively," Manning said. "We had the long drive. We were able to make some plays and get some things going. Obviously, we haven't had a lot of success in the green zone, so it was great to get down there and throw the touchdown to Hakeem. I'm excited to get to work this week on Dallas. When you get to the regular season, you game plan, and we're looking forward to that."
"We had a couple (of drives) that weren't so good and then a good one, so that was well timed, well played and hopefully it will give us a little push in the right direction," coach Tom Coughlin said.
*After Manning, Ryan Nassib, David Carr and Curtis Painter each played two series before Coughlin went back to Nassib to restart the rotation. Painter threw the most passes, completing eight of 11 throws for 94 yards, including a six-yard touchdown to Da'Rel Scott.
*Rookie safety Cooper Taylor had mixed results in his first NFL game (he sat out the first three with a hamstring injury). He forced a Leon Washington fumble on a punt return that was recovered by Adrian Tracy. But in the fourth quarter, he missed tackling Quentin Sims at the 35-yard line and the receiver took a short Tim Tebow pass and turned it into a 52-yard touchdown.
*Tebow and Sims hooked up for a nine-yard touchdown pass with six seconds remaining when the Giants were out of timeouts and the Patriots only had to take a knee to end the game.
*Cornerback Corey Webster started after missing two games with knee and groin injuries and assisted on two tackles.
*Linebacker Mark Herzlich led the Giants with eight tackles (four solo) and made a nice interception when he reached down to grab a tipped Ryan Mallett pass…Cornerback Trumaine McBride picked off Tebow.
*Tight end Adrien Robinson injured his foot on the opening kickoff. X-rays were negative…Another tight end, Larry Donnell, led the Giants with four receptions.
*The Giants' game captains were Keith Rivers, Mundy and Jim Cordle.
*The following Giants did not play in the game: wide receivers Victor Cruz (heel) and Ramses Barden (knee), Cornerback Jayron Hosley (ankle), center David Baas (knee), tackle David Diehl (thumb), defensive ends Jason Pierre-Paul (back) and Damontre Moore (shoulder), and defensive tackle Markus Kuhn (knee-PUP).