EAST RUTHERFORD, NJ - Safety Will Hill, who has been suspended by the NFL for the first four games of the 2013 regular season, spoke publicly about his status for the first time today and admitted he erred.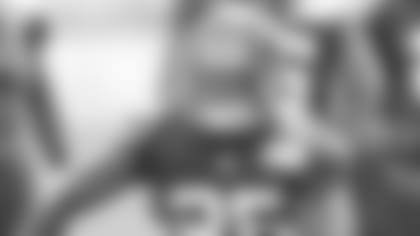 PHOTOS: TRAINING CAMP PRACTICE](http://www.giants.com/photos/photos/Giants-Training-Camp-Practice-7-28/e53adde7-3d72-47ff-b0ed-72ea4c5e68a1)
Hill, suspended without pay for violating the NFL Policy and Program for Substances of Abuse, said his forced absence is due to a failed drug tests. He had appealed the decision, but the league announced the suspension on July 20.
"It's a blessing to be here and I know right versus wrong," said Hill. "The Giants helped me the best way they could. They got me help and helped me see other ways to cope with my problems."
Coughlin declined to discuss Hill except to say, "We were disappointed and hopefully Will is going to get his life straightened out."
As a rookie in 2012, Hill missed four games for violating the NFL Policy on Performance-enhancing Substances. Now he'll miss four more.
Hill played in 12 games as a reserve and on special teams last season. He had 30 tackles (26 solo) on defense and 13 tackles on special teams.