EAST RUTHERFORD, N.J. – The Giants will conclude their 2015 season on Sunday against the Philadelphia Eagles, a team that a) is tied with them for second place in the NFC East, and b) fired head coach Chip Kelly on Tuesday.
Offensive coordinator Pat Shurmur will coach the Eagles in MetLife Stadium.
Both teams are 6-9. The Eagles defeated the Giants on Oct. 19 in Philadelphia, 27-7, their third victory in a row and fourth in the last five meetings with their ancient rivals. The Giants lead the regular-season series, 82-77-2. The Eagles are 4-1 against the Giants in MetLife Stadium, and have won seven of their last eight road games against the Giants, including a 2008 postseason game.
---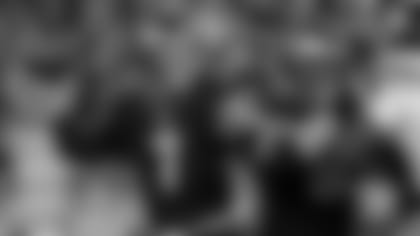 ---
PHILADELPHIA EAGLES OFFENSE



NEWS
>
[3 keys to victory vs. Eagles](http://www.giants.com/photos/photos/5-Players-to-Watch-vs-Eagles/2347b114-0a30-4587-b6e2-ceddc4e61492)
>
[Giants vs. Eagles Storylines](http://www.giants.com/news-and-blogs/article-1/Giants-vs-Eagles-Storylines-What-to-watch-for/50d52c96-0493-4b2a-837a-08371130b72e)
>
[Latest NFL Power Rankings](http://www.giants.com/news-and-blogs/Power-Rankings/article-1/Where-do-Giants-stand-in-latest-Power-Rankings/8b4a22cd-255f-4760-bae7-a036cea62a35)
PHOTOS
>
[5 Players to Watch vs. Eagles](http://www.giants.com/photos/photos/5-Players-to-Watch-vs-Eagles/2347b114-0a30-4587-b6e2-ceddc4e61492)
VIDEOS
>
[Giants Online: Eagles Preview](http://www.giants.com/videos/videos/Giants-Online-Eagles-Preview/f48d262e-9d45-47c5-9b5c-5c0f97a57c09)

Under Kelly, the Eagles were 15th in the NFL with an average of 359.7 yards a game. They are 15th in rushing (108.2 yards per game) and 14th in passing (251.5). In their six wins, the Eagles have averaged 147.1 rushing yards a game, including 155 vs. the Giants. In their nine losses, that average drops to 82 yards per game. Philadelphia is tied for 16th in points scored with an average of 22.8 per game. The Eagles are tied for second in the league with 29 giveaways and have a minus-four turnover differential.
Kelly ran a fast-paced attack that leaves the Eagles last in time of possession per game (25:51), but first in offensive drives (92).
Quarterback Sam Bradford has become more comfortable in Kelly's system, and the Eagles are 6-4 in the last 10 games he has started and finished. He threw 10 interceptions in his first seven games, and just three in the last six. Bradford is effective spreading the ball around; nine different players have caught touchdown passes for Philadelphia this season. Backup Mark Sanchez started two games this season. Thad Lewis is the third quarterback.
Ryan Mathews has replaced DeMarco Murray as the Eagles' starting running back. Mathews is second on the team with 528 yards, and first with six rushing touchdowns. He has good vision, speed, strength and playmaking skills. Murray has run for a team-high 833 yards and has five scores; Philadelphia is the only NFL team with two running backs with at least five rushing touchdowns. Murray's playing time has diminished, but he can contribute on any down; he is at his best when he displays his power. Darren Sproles is Philadelphia's third former Pro Bowl back. He is the Eagles' most dangerous and explosive weapon, and a triple threat as a runner (293 yards), receiver (52 catches) and returner (two touchdowns, including an 89-yarder). Fourth back Kenjon Barner has had his workload increased late in the season. He is a young back with speed and big-play ability if he gets to the edge. The Eagles do not carry a fullback on the roster.
Jordan Matthews plays in the slot and is Philadelphia's top receiving option. He has team-high totals of 78 catches, 943 yards and six touchdowns. Matthews builds speed in his routes, and is effective crossing the field.
Riley Cooper and rookie Nelson Agholor are the starters on the outside. Cooper has good deep speed and balls skills. Agholor, the Eagles' first-round draft choice this year, has sudden movements, good feel as a route runner, and strong hands.
Josh Huff has a strong build, speed to put pressure on defensive backs, and good catch and run skills. Seyi Ajirotutu and Jonathan Krause get limited snaps.
The roles of familiar tight ends Brent Celek and Zach Ertz have remained the same; the former is the preferred blocker, the latter a better receiver. Celek is an early-down blocker who can help in pass protection. He is also a check down target who finds voids in the defense. Ertz is the team's second-leading receiver with 66 catches. He builds speed down the seam and has soft hands. Trey Burton is the third tight end.
The Eagles have had three constants on their offensive line – right tackle Lane Johnson, center Jason Kelce and left guard Allen Barbre. All three have played every snap.
Johnson has also started two games at left tackle, because Jason Peters, selected last week to his eighth Pro Bowl, was sidelined with a back injury. Johnson, a 2013 first-round draft choice, has excellent body range and covers up defenders in the run game – as does Matt Tobin, the guard next to him. The leader of the unit is Kelce, a 2014 Pro Bowler with very good athletic ability and competitiveness. He plays with quickness and strength. Peters has a massive (6-4, 328-pound) body, is powerful, plays nasty, and moves the line of scrimmage. Barbre is an eight-year veteran who was a fulltime starter for the first time this season. He has good initial quickness and quickly locates his target.
Dennis Kelly is a four-position backup with 15 career starts, including two this season at right tackle. The other backups are Josh Andrews, Barrett Jones and Tanner Hawkinson.
---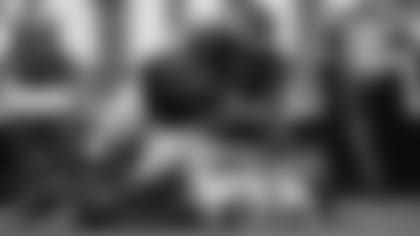 ---
PHILADELPHIA EAGLES DEFENSE

The Eagles' defensive coordinator is Bill Davis, who was the Giants' linebackers coach in 2004. His unit is ranked 30th in the NFL, allowing 394.9 yards a game. Philadelphia's last six opponents have all gained more than 400 yards. Only one team in NFL history has surrendered more consecutive 400-yard games, the 2012 New Orleans Saints with 10. The Eagles are 29th vs. the run (129.7 yards allowed per game) and 26th vs. the pass (265.3). They have allowed exactly 400 points, placing them 28th in the NFL.
Since the first Giants game, cornerback Nolan Carroll – who intercepted an Eli Manning pass and returned it for a touchdown – suffered a season-ending broken ankle on Thanksgiving Day in Detroit. He has been replaced by Eric Rowe. A trio of linebackers has rotated in place of impressive rookie Jordan Hicks (torn pectoral tendon), and Ed Reynolds has taken over for Chris Maragos in the nickel.
The three-man defensive line is young, tough and physical. Right end (and sub tackle) Fletcher Cox earned his first Pro Bowl invitation this season. Often moved around to find the best matchup, he leads the team with 9.5 sacks, including 3.0 vs. New Orleans. Both figures are career highs. Cox has speed, charges gaps quickly, and is difficult to handle on stunts. Cedric Thornton is the starting left end and an occasional sub defensive tackle. He is a quick gap charger who plays with high energy and is very active. Nose tackle Bennie Logan is Philadelphia's strongest point-of-attack player. He is a sneaky pass rusher with speed and athletic ability and is the line's second-leading tackler, with 67 (53 solo). Vinny Curry is a backup end and sub pass rusher who is strong on the edges. Backup nose tackle Beau Allen is big, thick and smart, and quickly locates the ball. Taylor Hart plays with good straightline speed. Brandon Bair has long arms and toughness.
Outside linebackers Connor Barwin and Brandon Graham are solid and productive. They have combined for 12.5 sacks and 19 tackles for losses. Barwin was a 2014 Pro Bowler after leading the NFC with 14.5 sacks. He plays the left side, where he displays good upfield movement and speed. Graham has a compact build, but plays with strength and power. Since Hicks went on injured reserve last month, the Eagles have maintained a rotation of DeMeco Ryans, Mychal Kendricks and Kiko Alonso at the two inside linebacker spots. Ryans is the signal-caller and a defensive leader, as well as a productive run-stopper. Kendricks has excellent speed, range and closing ability. Alonso, the 2013 NFL Defensive Rookie of the Year, plays with intelligence and patience, and has good range. Marcus Smith, the team's 2014 first-round draft choice, Bryan Braman, Najee Goode and Steven Means complete the linebacker corps.
The secondary has intercepted 11 passes, and every starter has at least one. Safeties Malcolm Jenkins and Walter Thurmond have started every game together. Jenkins is an outstanding player who leads the team with 111 tackles (85 solo), including 13 for losses. He is smart, physical and productive, sees the entire field, and is a tough run defender. Thurmond is a former cornerback who has a team-high three interceptions. He has natural cover skills and is aggressive in run support. Cornerback Byron Maxwell, the former Seattle Seahawk, is a physical press corner with the strength to disrupt a receiver's release and the length to knock down passes. Rowe is fast, strong and confident. He is now a starting corner, but can play anywhere in the secondary. Reynolds has good ball awareness in coverage, and is aggressive in run support. Maragos, E.J. Biggers (who was the nickel corner during a recent three-game losing streak), Jaylen Watkins and Denzel Rice complete the secondary.
---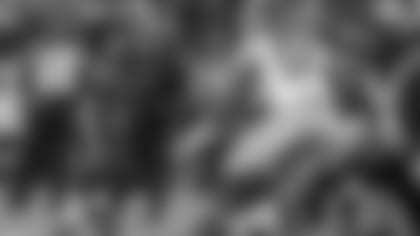 ---
PHILADELPHIA EAGLES SPECIAL TEAMS

The Eagles are strong throughout their special teams. They are third in the NFL in punt return average (11.4 yards), fourth in punt coverage (opposing teams are averaging just 5.1 yards a return) and sixth in kickoff coverage (20.7 yards). Sproles is a quick, darting return specialist who is second in the league with an 11.7-yard punt return average. Huff runs with forward momentum and has averaged 24.2 yards on 20 kickoff returns.
Kicker Calen Sturgis, who was signed when Corey Parkey was placed on injured reserve with a groin injury on Sept. 29, has made 18 of 22 field goal attempts and 30 of 32 extra point tries. Left-footed punter Donnie Jones is fourth in the NFL with a 41.9-yard net average and has the ability to drop the ball inside the 20. Burton, the third tight end, leads the team with 18 special teams tackles.
Playmakers on Eagles first-team offense, defense, and special teams, presented by Nike