EAST RUTHERFORD, N.J. – The Giants this week get another opportunity to earn a late-season victory against an undefeated team when they host the 13-0 Carolina Panthers.


NEWS
>
[Panthers' D is biggest challenge](http://www.giants.com/news-and-blogs/article-1/Panthers%E2%80%99-D-is-biggest-challenge-in-Week-15/6e907b00-322e-4057-a603-1833f53816b1)
>
[Balanced offense is key vs. CAR](http://www.giants.com/news-and-blogs/article-1/Balanced-attack-on-offense-is-key-vs-Panthers/617906d7-9433-4421-8a2b-10c52d9482f2)
>
[Giants aim to spoil perfect Panthers](http://www.giants.com/news-and-blogs/article-1/Giants-aim-to-spoil-perfect-Panthers-to-stay-in-playoff-hunt/12fd96bc-f2ba-48c9-8f0a-2a33f2ece67f)
PHOTOS
>
[Giants re-sign Barry Cofield](http://www.giants.com/photos/photos/Photos-DT-Barry-Cofield/6776b47b-8f8c-4f76-9d1e-248396fb3c7f)
VIDEOS
>
[Over/Under: Week 15 predictions](http://www.giants.com/videos/videos/OverUnder-How-many-touchdown-passes/8228161f-c0c5-45e2-bdb1-792280edd151)

On Nov. 15, the Giants narrowly lost to the 8-0 New England Patriots, 27-26, on a last-second field goal. Carolina has clinched the NFC South title. The Panthers have won an NFC-record 17 consecutive regular-season games, and they have secured a first-round bye in the playoffs.
The Giants are 6-7 and tied with Philadelphia and Washington for first place in the NFC East. The Giants-Panthers regular-season series is tied, 4-4.
The Giants will host the Panthers for the first time since the opening regular-season game in MetLife Stadium, on Sept. 12, 2010 (won by the Giants, 31-18).
The teams last met on Sept. 22, 2013 in Charlotte, where the Panthers won, 38-0. A year earlier, the Giants routed Carolina, 36-7, in a Thursday night game in Bank of America Stadium.
---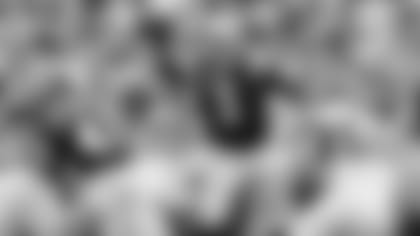 ---
CAROLINA PANTHERS OFFENSE

Carolina leads the NFL with 441 points (31.6 per game). The Panthers have scored at least 33 points in four of their last five games. They have won six games by eight or fewer points.
The Panthers are ranked 10th in the league with an average of 365.9 yards a game. They are second in rushing yardage (141.9 yards a game) and 25th in passing yardage (224.0). Carolina leads the NFL with a plus-18 turnover differential and its 32:21 average time of possession is second to Arizona's 32:27.
Quarterback Cam Newton, the leading candidate for NFL Most Valuable Player, is an exceptional athlete with rare skills to change the game. He has played at a high level as both a thrower and runner all season. Newton has thrown for 28 touchdowns and 10 interceptions (as has Eli Manning), and his 11 carries, 480 rushing yards and seven touchdowns lead all quarterbacks. His backup is Derek Anderson
Carolina has rushed for 100 or more yards in 24 consecutive games, the NFL's longest active streak. But leading rusher Jonathan Stewart (989 yards) will miss the game with a foot sprain. After Stewart and Newton, the team's third-leading round-gainer is Mike Tolbert, with 175 yards, and a 3.9-yard average. He is a handyman that produces as a runner, receiver and blocker. Third-down back Fozzy Whittaker lines up all over the formation and is a trusted target on screens and checkdowns. Rookie Cameron Artis-Payne has been inactive the last five weeks but could get a uniform with Stewart sidelined. He is a hard runner with good vision.
Pro Bowl tight end Greg Olsen has been Newton's favorite target and leads the team with 65 catches for 969 yards. He has scored six touchdowns. A 2014 Pro Bowler, Olsen hurt his knee last week and missed the second half of the Panthers' 38-0 victory over Atlanta, but the New Jersey native insists he will be ready for the Giants. He is tall, fast and athletic, as well as a competitive blocker. Backup Ed Dickson is a short and medium range target who flashes upper body strength on his blocks. Scott Simonson positions his blocks well.
The Panthers lost their top wide receiver, second-year pro Kelvin Benjamin, to a training camp knee injury. Without him, the leading wideout is Ted Ginn Jr., who has 37 receptions for 646 yards (17.4-yard avg.) and a team-leading eight touchdowns. He has good release quickness and vertical speed. Ginn shows an exceptional burst after catching the ball. Flanker Corey Brown is a smooth mover and crafty route runner with quick turns and strong hands. Jerricho Cotchery is a chain-mover who is smart and aware and competes for the ball in traffic. Rookie Devin Funchess has excellent size (6-4, 225) and good downfield receiving skills. Brenton Bersin, Joe Webb and Kevin Norwood complete the receiver corps.
Left tackle Michael Oher has played well throughout the season. An athletic player with good footspeed, he has good setup and movement in pass protection. On the right side, tackle Mike Remmers gets off quickly when the ball is snapped. Left guard Andrew Norwell has upper strength, anchors well and plays with quick hands and a strong grab. Trai Turner is a second-year right guard with a powerful upper body, who plays tough and physical. Center Ryan Kalil has excellent football intelligence, competitiveness and athletic ability. Chris Scott is a four-position backup with eight career starts. Fernando Velasco and Daryl Williams are the other primary reserves.
---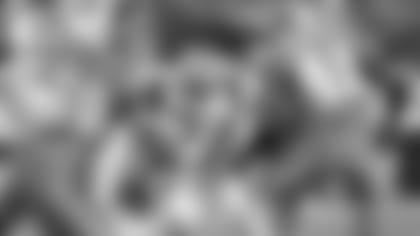 ---
CAROLINA PANTHERS DEFENSE

The Panthers are one of just three NFL teams to have a top-10 defense each of the last three seasons. And this year they might have their best unit. The defense is ranked in the top 10 in 11 major categories, including yards allowed (third, 307.8), rushing yards allowed (fourth, 84.6), passing yards allowed (fifth, 223.2) and points allowed (tied for fourth, 18.7). Carolina's 33 takeaways are eight more than any other team has and include a league-best 21 interceptions. Carolina is third in the NFL with 40 sacks.
The Panthers have a strong and active front four. Left end Charles Johnson displays outstanding hand use, quick shed ability, good upfield movement, and he plays strong vs. the run. On the other side, 12-year veteran Jared Allen is tough and competitive, and still plays with a high motor. Tackle Kawann Short has been a force all season and was named the NFC Defensive Player of the Month for October. He leads the team with 9.0 sacks. Short is big and athletic, and he is a power pass rusher with a deceptive burst. Star Lotulelei, a former first-round draft choice, has an impressive combination of size, strength and athletic ability. He is strong vs. the run and shows quick feet on his pass rush. Backup tackle Dwan Edwards is a tough and experienced player who contributes against both the run and pass. Kony Ealy is the top reserve end. He has very good pass rush energy and is strong vs. the run. Mario Addison, Kyle Love and Ryan Delaire are the other linemen.
Middle linebacker Luke Kuechly and weakside backer Thomas Davis are the only two NFL players with at least 75 tackles, three interceptions, a sack, a forced fumble and a fumble recovery. Kuechly's four Player of the Week awards and 10 interceptions lead all linebackers since his debut in 2012. The Pro Bowler plays with excellent instincts and has speed, burst and quick hands, and he leads the team with 106 tackles (86 solo). Davis is right behind him with 100 (77 solo). He is a tough, physical attacker who is a strong tackler and has good ball awareness. The third starter is rookie Shaq Thompson, who has improving instincts and good lateral movement. Backup A.J. Klein quickly inserts himself into a play and is aggressive throwing his body around. Ben Jacobs is an attacker with good size and length.
Right corner Josh Norman is having one of the finest seasons among NFL cornerbacks. Norman was the NFC Defensive Player of the Month in September. He usually follows the opposition's best receivers, so he'll likely match up with Odell Beckham Jr. Norman is quick to turn and run, and tracks the ball well. Charles Tillman missed the last four games with a sprained knee but returned to practice this week and hopes to play Sunday. Tillman is a savvy veteran with excellent football intelligence, anticipation and constant ball awareness. Bene' Benwikere, who started for Tillman and played the nickel when Tillman was healthy, is out for the season after fracturing his leg last week. Cortland Finnegan, who has played the nickel in recent weeks, will stay there if Tillman returns, or could start if he doesn't. Finnegan has solid anticipation and ball recognition. The Panthers signed Robert McClain on Tuesday to take Benwikere's roster spot. He's been out of football since New England released him at the end of training camp
Free safety Kurt Coleman is second in the NFL with seven interceptions, including one in each of the last five games. He is a smart player who quickly gets into positon to make plays. Roman Harper is a tough, aggressive and physical strong safety, where he fills the gaps against the run and is a good open-field tackler. Colin Jones is a backup nickel and safety, and Tre Boston is a reserve safety with run-stopping skills. Teddy Williams and Dean Marlowe complete the secondary.
---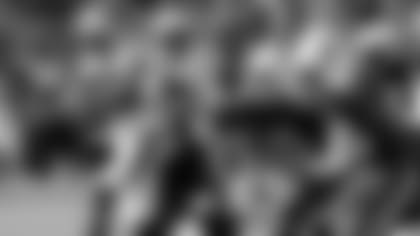 ---
CAROLINA PANTHERS SPECIAL TEAMS

Ginn is averaging 9.7 yards on 24 punt returns, but he burned the Giants for a 71-yard touchdown last season when he played for Arizona. Whittaker consistently gains big chunks as the primary kickoff returner, where he averages 24.0 yards a runback. Kicker Graham Gano has made 26 of 31 field goal attempts and is second in the NFL with 123 points (one behind leader Stephen Gostkowski) and third with 54 touchbacks. Brad Nortman is a young directional punter with good leg strength and solid hangtimes. He is also Gano's holder. Joe Webb leads the team with 12 special teams tackles. One of Carolina's best special teamers, David Mayo, is expected to miss the Giants game with a hamstring injury.
Playmakers on the Panthers first-team offense, defense, and special teams, presented by Nike