After each of the Giants' three losses to start the season, players have pointed out that the game plan hasn't been the problem.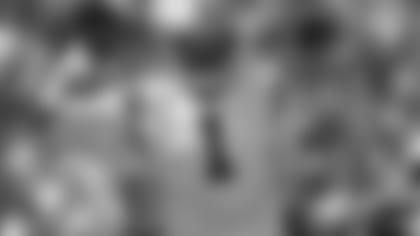 "This was a tough game for us," starting safety Ryan Mundy said. "Coming into the game, I felt like we had a solid game plan. We had identified the passing game and the running game. We knew what they were going to give us. It's just I think a failure to execute on our part, but we have to go back and watch the film and see exactly what happened on those plays. Right now we're very humbled. We've got to get back to work tomorrow and right the ship."
After the Giants bottled up Cam Newton in their 2012 victory over the Panthers, the Carolina quarterback rushed seven times on Sunday for 45 key yards, which opened up other facets of the dynamic offense. Newton went on to throw three touchdowns while DeAngelo Williams racked up 120 yards on 23 carries.
Meanwhile, the Giants never got comfortable on offense and lost the time of possession battle by more than 13 minutes. Newton and company kept the Giants defense on the field for nearly 37 minutes.
All of that equated to a 0-3 start for the Giants.
"We know exactly what kind of hole we're in right now," said Mundy, who led the team in tackles with nine (five solo). "And even before this game, going 0-2, that's a hole. And that's below our expectation. But we've still got 13 games left. We're down but we're not out. There are a lot of fighters on this team, and our leader, coach [Tom] Coughlin, he's going to be at the forefront pushing everybody."
The Giants will go back to the drawing board this week before hitting the road again to take on the Kansas City Chiefs, who are 3-0 under former Philadelphia Eagles coach Andy Reid.
"This is a tough one to swallow, but this is the NFL and you can't dwell on the loss or the win," cornerback Prince Amukamara said. "We've just got to get back to work on Monday."