There's a joke in the linebacker room that you have to be either a first-round pick or an undrafted player to enter.
If you look at the lineup the Giants rolled out as their first-team defense on Saturday, that one-liner has merit. Trotting out for the first 11-on-11 drills of training camp were Keith Rivers, a former ninth overall selection, along with Spencer Paysinger and Mark Herzlich, two members of the Giants' undrafted class of 2011.
[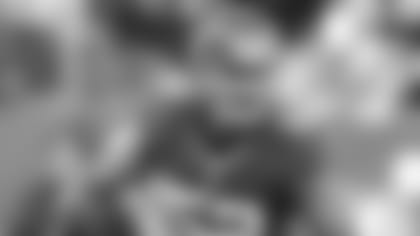 ](http://www.giants.com/media-vault/photo-gallery/Roster-Preview-Linebackers/9b8d85ea-06f5-44d1-9dc5-27b1c7989aa6) PHOTOSL ROSTER PREVIEW: LB'S
The polarity highlights the lack of incumbents for the three jobs as well as the fact that it doesn't matter what a player does to get to the NFL; it matters what he does once he's there.
That's why Paysinger believes he has a legitimate chance to become a starter.
"I do, I do," he said during media availability before practice. "As well as seven, eight other guys in the room right now because every position is open, and hopefully I get a chance to actually get that starting spot."
But just because Paysinger, Herzlich, and Rivers were out there first on Saturday doesn't mean they will be on Sunday.
"They told us nothing is set in stone, everybody has to work," Paysinger said. "They say when they show us the depth chart that it can change any day – that we dictate how the depth chart goes. So one person has a great day, he might be going with the ones. A person slips up a little bit, he might be going with the twos and threes. So you kind of have to know your stuff and go out there and perform."
Entering his third season, Paysinger has paid his dues to earn a shot, leading the Giants over the last two years with 27 tackles on special teams. Now, he says, is the time to take more of a leadership role on defense.
The Giants are currently devoid of that voice at linebacker due to the departures of Michael Boley and Chase Blackburn, who currently plays for the Carolina Panthers. Blackburn provided a blueprint for the undrafted linebackers on the Giants – of which there are five – by growing from a hungry special teamer to one of the most respected players on defense.
"We know Chase was the commander of the defense," Paysinger said. "He was able to create calmness in chaos. Whether the offense was doing switches, changes, motions, he was the man to look to, to get the right call. Boley was the more athletic one, and we just know since they're gone, we've just got to pick up the slack."
Paysinger and Herzlich learned under Blackburn for parts of two seasons, including 2011's run to a Super Bowl championship.
"It's funny because the legend came and is gone," Paysinger said. "I got to see a glimpse of him. Unfortunately he's gone. He's with another team right now, but I'm glad I was able to see his teachings for a year and a half.
"We learned different ways to watch film [from Blackburn], different ways to learn, and just overall get the playbook down. We still talk to Chase to this day. I talked to him last week and just told him good luck in camp and everything. So I wish him the best."